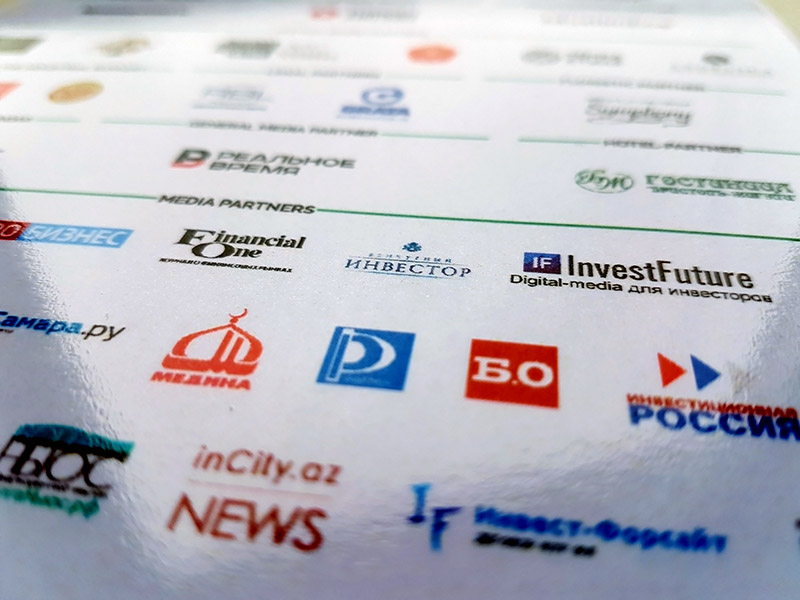 Pan Pacific Agency is an information partner or an accredited media-participant of the various well-established events (forums, summits, fairs, etc.) related to the Asia Pacific Region.
Our chatty reports and advanced analytics from major events have gained traction among audience in the Asia Pacific Region and social media users worldwide, for example:
Announcements of the main events that will take or took place with agency's media support or participation are listed below.
2022:
Jun 15-17, 2022, Russia, St. Petersburg. 25th St. Petersburg International Economic Forum (18+)
2021:
December 7, 2021, Russia, Moscow, Skolkovo. Nobel Vision. Open Innovations 2.0 Forum (18+)
October 13-16, 2021, Russia, Moscow.Russian Energy Week International Forum 2021 (18+)
September 28-30, 2021, Russia, Yuzhno-Sakhalinsk. Far Eastern Energy Forum "SAKHALIN OIL & GAS 2021" (18+)
September 2-4, 2021, Russia, Vladivostok. Eastern Economic Forum 2021 (18+)
July 16, 2021, Russia, Moscow. International Conference on Quantum Technologies 2021. Open Day
June 11-13, 2021, Russia, Moscow. Russian Tourism Forum 'Travel!' (18+)
May 26-28, 2021, Russia, St. Petersburg. 45th IAA World Congress (18+)
2020:
December 2-3, 2020, Singapore. Digital Marketing World Forum Asia 2020 (18+)
November 17, 2020, Russia, via videolink. BRICS Summit 2020 (18+)
November 5-6, 2020, Russia, St. Petersburg. International Municipal BRICS Forum 2020 (18+)
October 20-28, 2020, Russia, via videolink. BRICS Business Forum 2020 (18+)
October 19-21, 2020, Russia, Moscow, Skolkovo. Open Innovations Forum 2020 (18+)
October 13, 2020, Russia, Moscow. International research and practical online conference "PANDEMIC 2020: challenges, solutions, consequences" (18+)
September 11-13, Russia, Moscow. Russian Creativity Week (18+)
September 8, Russia, Moscow. The Strategic Session of the Moscow Financial Forum (18+)
September 3-4, 2020, Russia, Moscow. III Stolypin-Forum: The Immune System of the World Economy (18+)
February 19-20, 2020, Russia, Moscow. International Conference Arctic-2020 (18+)
January 28-30, 2020, France, Lille. The International Cybersecurity Forum 2020 (18+)
January 18-20, 2020, India, Hyderabad. India International Halal Expo 2020 (18+)
January 15-16, 2020, Russia, Moscow. Gaidar Forum 2020 (18+)
January 7-10, 2020, USA, Las Vegas. Consumer Electronics Show 2020 (18+)
2019:
November 22-24, 2019, Pakistan, Karachi. Food Asia International Trade Fair 2019 & 2nd International Consumer Product Fair 2019 (18+)
November 14, 2019, Russia, Moscow. International Export Forum "Made in Russia" 2019 (18+)
October 31, 2019, Russia, Ekaterinburg. World Cities Day 2019 (18+)
October 30 – November 1, 2019, Russia, Sochi. Russian Regional Economic Forum 'Tochka Rosta' 2019 (18+)
October 21-23, 2019, Russia, Moscow, Skolkovo. Open Innovations Forum 2019
October 3-5, 2019, Russia, Samara. Volga Investment Summit & World Halal Day (18+)
October 2-5, 2019, Russia, Moscow. Russian Energy Week International Forum 2019 (18+)
September 4-6, 2019, Russia, Vladivostok. 5th Eastern Economic Forum (18+)
August 2-4, 2019, Russia, Moscow. Indonesia Festival Moscow (18+)
May 15, 2019, Russia, Moscow. Go Global Summit (18+)