Samara is hosting two major events in the spheres of finance and economy: Volga Investment Summit and World Halal Day. Volga Investment Summit is a unique forum for the interaction of Russian and foreign investors, experts, representatives of government and business, and companies working in the sphere of Islamic finance.
World Halal Day is the largest event in the world of Islamic business. Since 2014, it has been organized in India, Singapore, Great Britain, and South Korea; in 2019, the World Halal Day will take place in Russia.
Thanks to its geographical location, economic development, and multi-confessional population, the Samara Region will become the venue of discussion of economic and cultural partnership of Russia and countries of Asia and the Middle East. The business agenda will include such key topics as exports, development of trade and economic relations, investments and entrepreneurship, Islamic finance and the Halal industry. The three days of the event will be packed with plenary discussion panels and round table meetings involving Russian and international investors and experts. Traditionally, the World Halal Day consists of three parts: an economic summit, an exhibition and a fair of Halal products.
More than 500 participants from 20 countries, and showcase of 200 stands from Russia and 20 venues from various countries of the world (Gulf countries, South-Eastern Asia, Brazil, South Africa, Australia, Great Britain, and EU member states) will be involved into the events.
The participants will obtain an opportunity to establish and improve the trade, economic, scientific and technical, social and cultural links, and develop tourism.
The agenda includes forums, plenary and panel sessions, round table meetings and B2B talks during which the best investment projects of tmara Region will be presented and most efficient investment strategies will be discussed.
Representatives of leading banks of Russia, Islamic Bank of Development, Dubai Islamic Bank, companies from the banking sector, representatives of regional, federal and international level government authorities, and investors are expected to participate. The summit will have discussion and excursion components with possibilities of visiting the key investment sites of the region.
The organizers of the World Halal Day are the Government of the Samara Region, United World Halal Development and International Association of Islamic Business.
More information – on official websites of the Volga Investment Summit and the World Halal Day.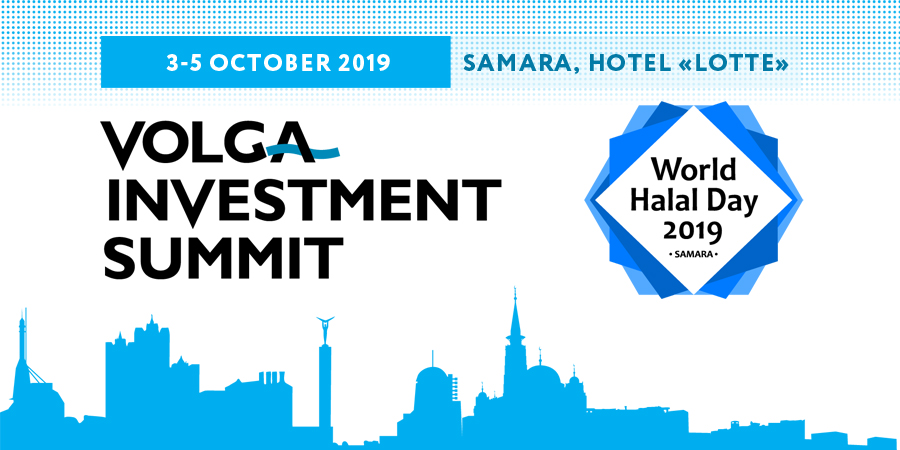 Here are the main materials from both events published by the Pan Pacific Agency
[Dialogue] 'The world is ready for Russian halal products': IAIB's chief Marat Kabaev (Russian version is here)
It's IAIB's chief Marat Kabaev who should lobby for changes in Russian laws for Islamic banking appearing: representative of IDB (Russian version is here)
Govt puts halal certification system to rights in Russia: Halal-center of the Council of Muftis' chief (Russian version is here)
[Analytics] Halal in Russian Samara: How local becomes global (Russian version is here)
For users over 18 y.o. only (18+)