The company-founder of the 'Pan Pacific Agency' located in Moscow, Russia (time zone GMT+3).
The 'Expert Advice Center' Management Team solves the task of creating a pan-regional leader in business consulting, business design, marketing, communications and PR. Our team has been working in the market of political and business consulting, PR and GR of the Russian Far East since 2012. To get more info, please, visit our website at www.centerek.ru. More docs & details are here.
'Pan Pacific Agency' editorial team and commercial service worked in Vladivostok (Russian Far East region, time zone GMT+10).
Our office is located in the heart of Vladivostok. You can find us in the business center of the 'AZIMUT Hotel Vladivostok' (Naberezhnaya Str., 10), here:
You can always e-mail to us:
About posting of the free copyright materials and other editorial issues: Editor-in-Chief – editor@panpacificagency.com;
About any type of the long-term partnership: partners@panpacificagency.com;
Your original news and official messages for our news service – news@panpacificagency.com;
Our advertising service will glad to answer all your commercial questions at ad@panpacificagency.com.
You can also contact our communications agency for the Asia-Pacific region, wich operates in the city of Vladivostok. Official website is here – com.panpacificagency.com. You can get information about our communications services on this page.
Also you can send DM and follow us at:
@panpacificagency (Facebook)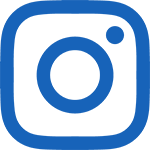 @panpacificagency (Instagram)

@agency_pan (Twitter)