Singapore and Malaysia both report fourth confirmed coronavirus cases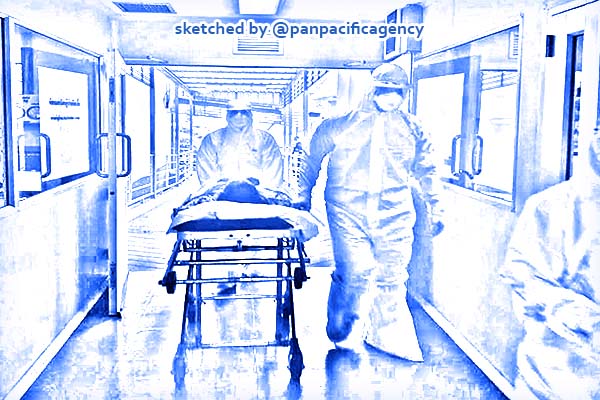 SINGAPORE, Jan 25, 2020, AFP, SCMP. Singapore and Malaysia both reported their fourth confirmed cases of the coronavirus infection late on Saturday night. The new pneumonia-like illness originated in Wuhan in central China in December and has killed at least 41 people so far, with over 1,300 cases in mainland China. It has spread to other parts of Asia, with seven confirmed cases in Thailand, four in Australia, three in Japan, two in South Korea, two in Vietnam and one in Nepal, South China Morning Post reported.
Singapore's Ministry of Health said in a statement that the fourth case was a 36-year-old Chinese national from Wuhan who had arrived in Singapore with his family on January 22 and checked into a hotel in Sentosa. He developed a cough the next day and sought treatment at a hospital on Friday.
"He was classified as a suspect case and immediately isolated. Subsequent test results confirmed Wuhan coronavirus infection," the ministry said.
The man is in an isolation room and his condition is currently stable. The ministry said it was tracing those who had been in close contact with the man.
Singapore on Thursday announced its first confirmed case, a 66-year-old man from Wuhan who arrived in Singapore on January 20 with nine travelling companions. On Friday, the city state confirmed two more cases, including the man's son, and said there were 28 suspected cases.
Meanwhile, Malaysia also confirmed its fourth case late on Saturday, just hours after announcing its first confirmed cases.
Health Ministry Director-General Noor Hisham Abdullah said the latest case was a 40-year-old man from Wuhan who was part of a tour group that travelled by bus to the southern state of Johor from Singapore on Wednesday.
The man had suffered from fever the next day and went to a hospital in Johor, where tests confirmed he was suffering from the coronavirus.
"He is currently experiencing fever and cough, but his condition is stable," Noor Hisham said.
Malaysia's Health Minister Dzulkefly Ahmad had earlier announced three confirmed cases of coronavirus infection in three Chinese nationals, the first reported in Malaysia.
The three were related to the 66-year-old man confirmed by Singapore to have tested positive for the virus. They included his wife, 65, and their two grandsons, aged 11 and 2. They have been admitted to a hospital in Kuala Lumpur and were in stable conditions, the minister told a news conference.
Malaysia Airports said it had heightened screening of passengers and crew arriving from China at gateway airports across the country to minimise the potential spread of the virus.
This comes as Japan on Saturday confirmed a third case, a woman in her 30s who lives in Wuhan. She arrived in Japan on January 18, authorities said.
In Australia, a patient in his 50s who had visited Wuhan before returning to Melbourne on January 19 was confirmed to have the coronavirus, Health Minister Jenny Mikakos said in a press conference.
He was in a stable condition and had been isolated to undergo treatment.
"It's important to stress there is no cause for alarm to the community," Mikakos said.
Protect yourself from the China coronavirus: How to wash your hands and wear masks properly
Three other men in Sydney who also arrived recently from China tested positive for the disease and were in isolation in local hospitals.
Australia has changed its travel advice to advise its residents not to travel to the province of Hubei in China, which includes the city of Wuhan, due to the coronavirus outbreak.
Australia has changed its travel advice to advise its residents not to travel to the province of Hubei in China, which includes the city of Wuhan, due to the coronavirus outbreak.
In Pakistan, a 40 year-old Chinese national working on a project related to the China-Pakistan Economic Corridor in Multan district, South Punjab, was admitted to Nishtar Hospital late on Friday night with suspected coronavirus.
Feng, who had returned from visiting family in Wuhan 10 days before, is being kept in isolation at the district's biggest government-run hospital while tests are carried out.
As Thailand confirmed its seventh case on Saturday, the country's busiest airport said it was awaiting more information from Chinese authorities before deciding whether to expand screening of passengers arriving from China.
Bangkok's Survanabhumi Airport said it had begun temperature scans on passengers arriving from Guangzhou and Wuhan, but not all Chinese cities. Flights from Wuhan have been cancelled because it is under quarantine.
Health authorities in Nepal on Friday confirmed that a student who returned from Wuhan tested positive for the coronavirus, becoming the first South Asian country to report the deadly disease. The 32-year-old student arrived in Nepal on January 9. He was admitted to a hospital in Kathmandu four days later and was discharged after recovery.
Share it