Indonesia issues monkeypox travel warning, airports put on alert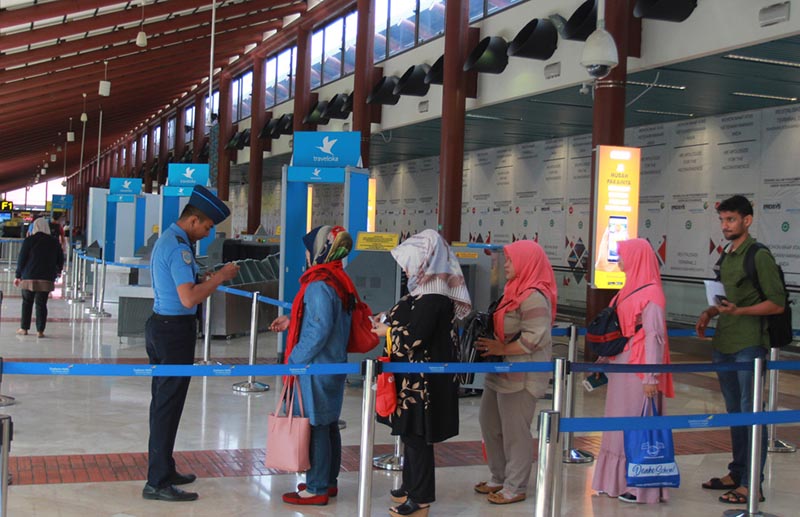 JAKARTA, May 14, 2019, Jakarta Globe. Indonesia issued a travel warning and put its airports on red alert after a rare case of monkeypox was detected in neighboring country Singapore, reported the Jakarta Globe.
The city-state is Indonesia's second-largest source of foreign visitors and also the main destination for Indonesians traveling abroad.
Singapore announced last week it has detected the first case of monkeypox in the country. A Nigerian visiting the tiny island nation on Apr. 28 had contracted the virus after consuming bushmeat at a wedding in Nigeria.
"We urge Indonesians in Singapore to remain calm and keep up to date with the latest information through local media and the Singapore Ministry of Health's website," Indonesian Foreign Ministry said on safetravel.id, the ministry's travel advisory site, on Monday.
"People currently traveling or planning to travel to countries in Central and Western Africa should maintain good hygiene, avoid direct skin contact with infected animals or carcasses and refrain from eating bushmeat, i.e. monkeys, lizards, crocodiles, snakes etc.," the ministry said.
International airports across the archipelago have also been put on alert to intercept travelers who potentially carry the virus.
"Officers are on alert to detect any [signs of] monkeypox infection on passengers coming from Singapore," Sofyan, the health officer at Medan's Kualanamu International Airport, said on Monday.
The airport has turned on its thermal scanner to scan passengers arriving from the city state, he said.
"Passengers with body temperature above 38.5 degrees [Celcius] will be examined at the airport. If necessary, they will be sent to a hospital," he said.
Sultan Syarif Kasim II International Airport in Pekanbaru, Riau, has also turned on the thermal scanner at its international terminals to scan passengers coming from Singapore, its general manager Jaya Tahoma Sirait told Antara on Monday.
The Monkeypox virus' incubation period is usually between five to 21 days. After that an infected person will start displaying symptoms that include fever, severe headaches, enlarged lymph nodes, back pain, muscle aches and weakness, Singapore's Ministry of Health said.
Skin rashes will appear on the face then spread to other body parts. The rash will start as red spots that will then develop into blisters filled with clear fluid. The clear fluid will then turn to pus, and the blisters will harden.
It usually takes up to three weeks for the rash to disappear. Death happens in less than 10 percent of the reported cases, the ministry said.
Share it
Exclusive: Beyond the Covid-19 world's coverage