[Analytics] Managing digital trade in Asia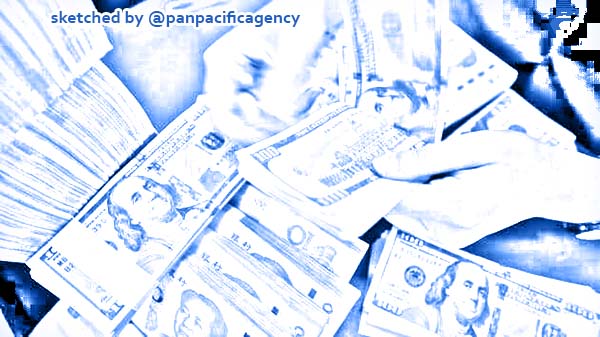 For years, digitally enabled trade has grown without significant regulatory oversight. Firms started by delivering goods ordered online and then figured out ways to provide a wide range of services over the internet. Electronic payment methods and new logistics and shipping options evolved to support growing digital trade demands. Eventually, whole new categories of digital commerce sprang up, such as the sharing economy and the Internet of Things (IoT). Deborah Elms specially for the East Asia Forum.
Officials have either taken a hands-off approach or struggled to fit offline rules to the online environment. As the online world continues to grow rapidly, these approaches are becoming increasingly untenable. Offline shops were concerned that they were losing competition to less regulated online firms, and that consumers had limited protections. Even firms that were benefiting from the unregulated or lightly regulated environment could see the advantage of having rules in place to ensure that trade lanes remained open. Commerce does not prosper if the environment is risky or uncertain.
While the digital world has many characteristics in common with physical commerce, one key difference is that the internet does not readily recognise national borders. Indeed, one of the great promises of the digital revolution was that firms could become 'multinational' regardless of their size. Anyone could launch a global business from their own home.
The global nature of digital trade required officials to grapple with appropriate regulatory oversight in a collective way. But officials were uncertain about the nature of the digital environment and the best ways to manage a growing set of complex challenges. Uneven distribution of digital growth meant that not all governments were looking at the same set of issues at the same time.
The result has been a proliferation of policies and a growing patchwork of regulations, laws and requirements in different markets. This explosion of regulatory interest is set to continue. But policymakers are still struggling to find the right forum to discuss how to harness the best of digital trade while protecting consumers and avoiding unfair market dominance and illicit commercial activity. COVID-19 has accelerated the urgency of finding collective solutions, as firms have rapidly shifted online in order to navigate lockdowns and severe disruptions to local markets. Digital trade works best when the largest number of governments have similar regulatory policies in place.
Despite the growing importance of digital trade, the ability of governments to effectively manage the online environment still lags behind the pace of business innovation. Domestic-level regulatory and legal adjustments to better accommodate digital trade can be complicated. Negotiations between governments to ensure greater consistency of policy frameworks are often time-consuming. By the time policy settings adjust, the commercial environment could appear quite different.
At the start of this decade, key issues for digital trade include managing a sharp rise in the kinds and types of digital services available, such as new service activities not yet imagined, applying taxes to cross-border deliveries of digital goods and services, effectively tackling concerns over cybersecurity and data protection, and managing digital or data sovereignty. Other considerations include a renewed emphasis on competition and anti-trust policies, managing cross-border payments, the growth of new technologies, and how the spread of digital trade will affect the growth of the smallest firms.
Digital trade is the future of trade. It serves as the connective tissue running between and across sectors of all kinds. It binds countries together. Done well, it allows the smallest firm the opportunity to become a micro-multinational with customers and suppliers around the globe. Done poorly, digital policies can trap firms and customers into substandard outcomes.
Asian governments have been at the forefront of trying to address many of these challenges. At the World Trade Organization (WTO) 86 members are engaged in negotiations on the Joint Statement Initiative for e-commerce. Convened by Australia, Japan and Singapore, this initiative is working across several cross-cutting issues to enable e-commerce openness, trust, market access, updated telecommunications and trade rules to better fit today's digital economy. Some elements of this agreement may be ready by the next WTO ministerial meeting in Geneva at the end of 2021.
Several Asian economies, including Australia, Japan, New Zealand and Singapore, have also been designing and signing 'digital only' trade agreements that include a range of rules and cooperation commitments. These digital arrangements are likely to continue to multiply rapidly.
Asian trade agreements — such as the Regional Comprehensive Economic Partnership, the ASEAN–Australia–New Zealand Free Trade Agreement (AANZFTA), and the Comprehensive and Progressive Agreement for Trans-Pacific Partnership (CTPPP) — all include digital trade provisions. ASEAN is working to implement its own Agreement on Electronic Commerce in 2021.
Some of the 'digital only' trade arrangements are attached to larger trade agreements, such as Australia and Singapore's Digital Economy Agreement, or are being added to ongoing upgrading exercises for existing free trade agreements. This includes the possible inclusion of modules drawn from the Digital Economy Partnership Agreement into the upgrade for AANZFTA.
Efforts to manage digital trade more effectively should be welcomed. Getting cooperation and harmonisation across the broadest range of governments is critically important in allowing the smallest firms, located anywhere, to engage globally and to continue to become 'multinationals'.
Deborah Elms is Executive Director of the Asian Trade Centre, Singapore.
Share it
Exclusive: Beyond the Covid-19 world's coverage