Taiwan's sports universities provide athletes with top-class degrees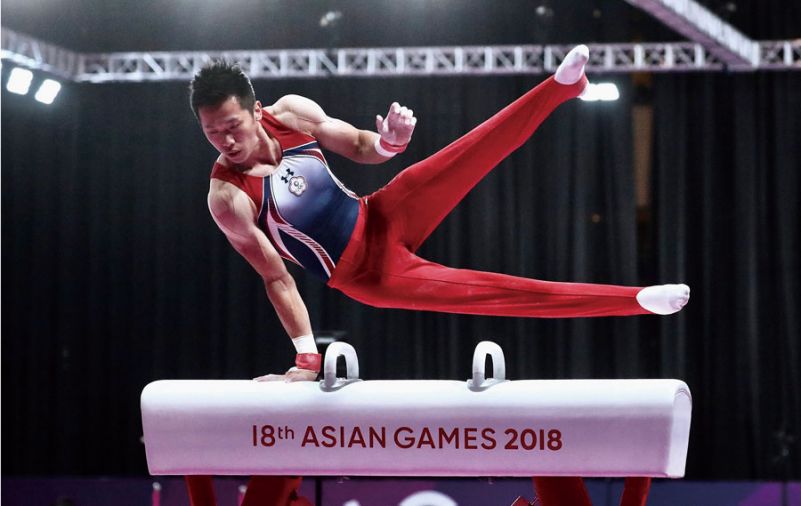 TAIPEI, Feb 23, 2019, Taiwan Today. Taiwan won 17 gold, 19 silver and 31 bronze medals at the 2018 Asian Games in Indonesia, marking its best result at the event for two decades and placing it seventh among the 45 participating countries and territories. From this haul, 15 medals went to students at National Taiwan Sport University in the northern city of Taoyuan, the country's foremost tertiary institution for cultivating elite competitors and promoting related research, reported the Taiwan Today.
NTSU Vice President Hwang Dong-jhy said the results in Indonesia spotlight the school's success in nurturing student-athletes and delivering glory for the nation. "Sport is one of the most effective ways of raising the country's profile on the global stage," he added.
Among the successful NTSU competitors in Indonesia was Lee Chih-kai. The pommel horse specialist earned the country's first-ever gymnastics gold at the quadrennial event.
A master's student in the College of Athletics, Lee spends much of his time honing his skills in the school's first-rate training facilities. Coursework also provides him with a solid grounding in fields like biomechanics, nutrition and sports psychology.
Undergraduate and postgraduate sports degrees such as this at universities across Taiwan are designed to bolster athletes' chances of victory and provide them with a host of professional possibilities after the end of their competitive careers. Other specialized departments for elite athletes have been set up at National Taiwan University of Sport in the central city of Taichung and the University of Taipei, which merged with Taipei Physical Education College in 2013.
The three institutions also spearhead local efforts to advance sports science research and have earned international reputations in related fields. From May 30 to June 2, 2017, NTSU staged the annual world congress for the International Sociology of Sport Association. Themed Reimagining Democracies and Sport, the seminar was attended by 214 academics from 27 countries and territories.
NTSU is also helping deepen the social inclusion of indigenous peoples. Athletes from aboriginal backgrounds typically have a strong presence on the national team, with Taiwan's delegation to the most recent Asian Games no exception. Indigenous peoples account for 2.3 percent of the country's population of 23.5 million, but comprised 7 percent of the 588-member contingent to the event in Indonesia, according to the Sports Administration under the Ministry of Education.
"People tend to attribute this to genetics," Hwang said. "But in reality, a lack of educational and employment opportunities in tribal communities means youngsters are more likely to use sport as an outlet for their talents and ambitions."
To help boost the number of instructors of indigenous descent, NTSU is reserving 20 undergraduate places in its College of Physical Education for such applicants for the academic year beginning in August. "Since many of Taiwan's elite athletes come from aboriginal backgrounds, it only makes sense to strengthen their involvement in the nation's coaching and sports policymaking setups," Hwang said.
Share it
Exclusive: Beyond the Covid-19 world's coverage