Russia runs at least 150 new national tourist routes by 2030: Official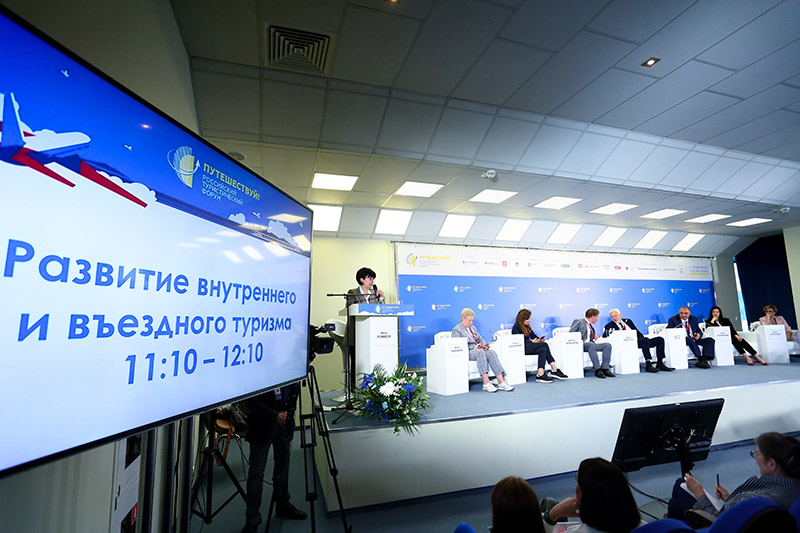 MOSCOW, Jun 15, 2021, Pan Pacific Agency. The Russian govt has set the task of developing the regions, including the tourism industry's growth. It will require "not only the deployment of infrastructure, but also the creation of a large number of high-quality tourist routes, high-quality motives for traveling in our country," Yulia Rybakova, the adviser to the head of the Federal agency for tourism, said during the plenary session at the Russian Tourism Forum "Puteshestvui!" (eng. "Let's travel!").
Last 10 years, the Association of Russian Tour Operators and the authorities have been working on the development of so-called branding routes, she recalled. "When we just started this work, I studied the experience of European countries. A century ago, Germany created more than 1,000 routes around the country. The boom in domestic tourism in both Germany and the United States is due to the fact that a huge branched network of routes was created. And peoples began to travel within the country," she said.
The Russian authorities, she said, face similar tasks: updating existing routes, building infrastructure along them, creating additional "points of attraction". National routes will be established and advertised according to uniform standards, as is done, for example, in Norway, where they branded 18 highways and created one of the most interesting objects of European tourism.
According to experts, national tourist routes should include visits to objects of national and international status, different landscapes, as well as a well-counted financial model. To manage their development, it's possible to create "an association or consortium that will combine the capabilities of operators and regional authorities and set a single direction of movement." By 2030, the Russian government plans to run at least 150 new national tourist routes, Yulia Rybakova added.
"In our opinion, the tool of branded regional routes and national routes will provide a significant increase in the tourist flow, reduce seasonality and increasing the availability of domestic tourism for all Russians," the representative of Rostourism said.
Share it
Exclusive: Beyond the Covid-19 world's coverage