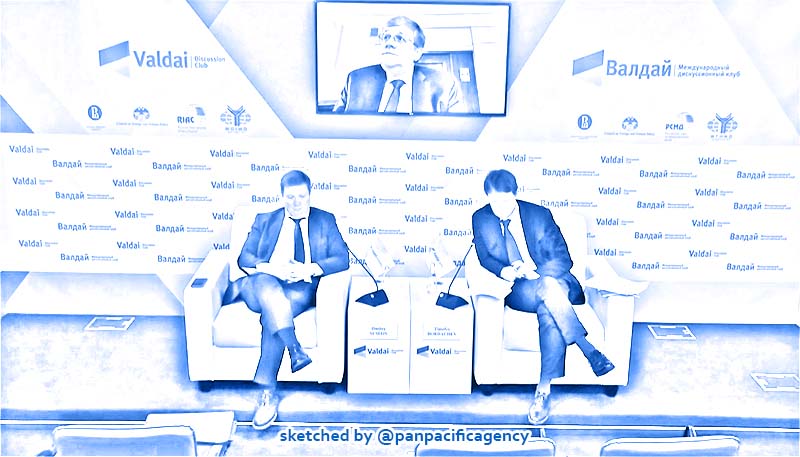 MOSCOW/SHENYANG, Apr 25, 2020, Pan Pacific Agency. "Online, online is the best format," Cui Zheng, deputy director at the Research Center for the Economies and Politics of Transitional Countries, Liaoning University, said answering the question on the BRICS leaders' summit scheduled for July 21-23 in St. Petersburg. Organizing issues for the upcoming BRICS summit and transformation during a pandemic were discussed during Russia's think-tank "Valdai Club" online presentation of its "BRICS and the rivalry pandemic" research.
"It's clear for us that there will be a change in the leaders' discussion agenda: healthcare would become the key topic, although social topics were not originally an outcast on the BRICS summit agenda. The pandemic also allowed us to experience online-transformation and innovative technology 'in battle', in real conditions. We see that BRICS leaders and experts can communicate with each other via video conferencing," Victoria Panova, the chief at the National committee of BRICS research (Russia), said.
Russian govt as BRICS chair this year "is taking unprecedented efforts to plan the postponement of more than 100 events included in the timeline for the year of the Russian presidency of the BRICS," Pavel Knyazev, the deputy director at the Department of foreign policy planning Russia's Ministry of foreign affairs, said. "For the first time in the BRICS practice, a lot of meetings have already been held or will be held in videoconference mode. For officials, this format isn't easy," he added.
The chairmanship of the BRICS group passed from Brazil to Russia in 2020. BRICS is an informal group of states comprising the Federative Republic of Brazil, the Russian Federation, the Republic of India, the People's Republic of China and the Republic of South Africa. The 11th BRICS summit was held in Brasilia last year.
Share it
Exclusive: Beyond the Covid-19 world's coverage