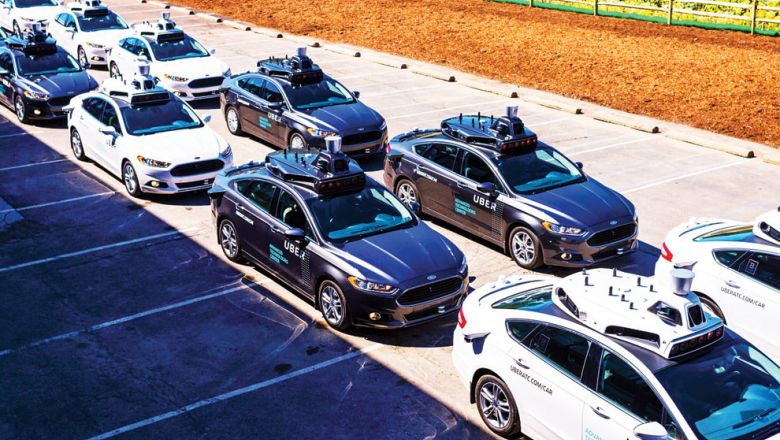 TOKYO, Feb 6, 2019, THE YOMIURI SHIMBUN. The Japanese Ministry of Land, Infrastructure, Transport and Tourism plans to require automakers to obtain the government's permission if they update the programmes of systems installed in their vehicles, with the aim to confirm in advance the safety of such expected updates as adding self-driving functions to change lanes on expressways, reported the Phnom Penh Post.
To realise the plan, the ministry will submit a bill to revise the Road Transport Vehicle Law as early as in March during the ongoing ordinary Diet session, aiming to put the revised law into effect next year.
With 2020 as the target year, the government aims to put into practical use the tentatively named "Level 3" vehicle type that can be driven by a computer system on behalf of a human driver under certain conditions, such as on expressways.
In anticipation of the full-scale spread of self-driving vehicles, the government will proceed with relevant legislation.
At present, initial programs to be installed in new vehicles are tested when they are being developed or before they are shipped so as to meet vehicle safety standards.
However, there are no regulations on updating the programs after purchasing cars.
Specifically, under the government's permission system, the ministry will check the safety of vehicles when automakers add, via the internet or other methods, such functions as autonomous lane-changing and overtaking on expressways, and automatic parking.
The move is designed to prevent situations such as car manufacturers distributing incomplete programs, or parties other than manufacturers modifying programmes without permission and distributing them in bulk.
The ministry will impose fines and other penalties to punish manufacturers or third parties that update relevant programmes without governmental permission.
Updated programmes will be checked to verify whether the added functions work properly in road tests. Also, officials with knowledge of information technology will check the programmes' content.
A commission under the umbrella of the UN is discussing making globally uniform standards regarding permission procedures for updating self-driving programs.
In Japan, "driving support functions", considered to be a preliminary step to self-driving cars, are spreading.
According to the ministry, 77.8 per cent of vehicles manufactured in Japan in 2017 were equipped with functions that can detect obstacles and apply brakes to avoid and mitigate damage by collision.
Share it
Exclusive: Beyond the Covid-19 world's coverage