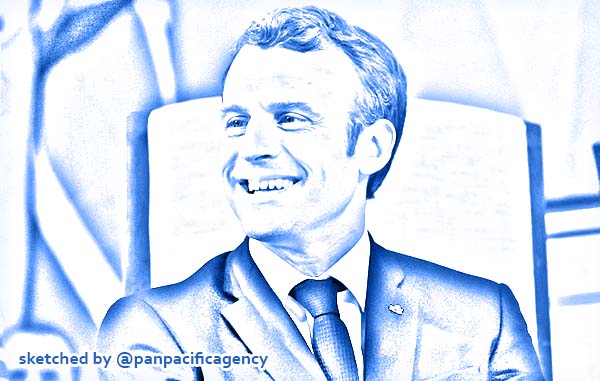 PARIS, Jan 16, 2020, Kyodo. French President Emmanuel Macron revealed Wednesday that he had repeatedly asked Japanese Prime Minister Shinzo Abe to help improve the treatment of former Nissan Motor Co. Chairman Carlos Ghosn following his arrest for alleged financial misconduct, Kyodo News reported.
Speaking at a New Year's meeting with reporters, Macron said he told Abe many times that he felt the conditions of Ghosn's detention and interrogation by Tokyo prosecutors were not satisfactory from the point of view of protecting the rights of a suspect or defendant.
Ghosn's months-long detention following his initial arrest in November 2018 and his restricted access to lawyers and family members drew international outcry.
After a dramatic escape from Japan to Lebanon in late December while out on bail, Ghosn renewed his criticism of Japan's justice system and characterized his decision to flee as a bid for "fair justice."
On Ghosn's escape from Japan where he was facing a trial that would have started this spring, Macron declined to comment, saying France was not involved in the development.
Ghosn holds Brazilian, French and Lebanese nationality.
Share it
Exclusive: Beyond the Covid-19 world's coverage