Australian PM doubles down on regional trade deal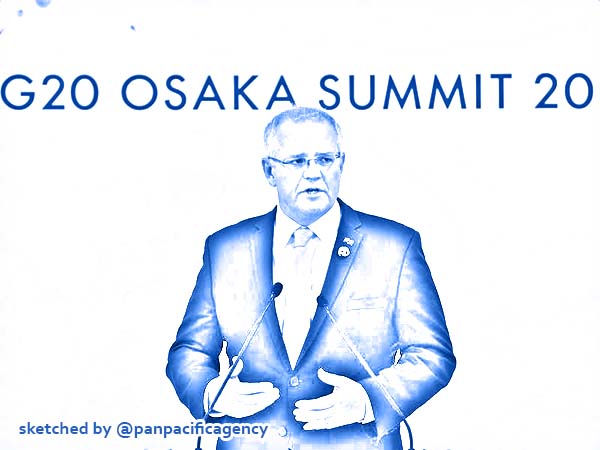 OSAKA, Jun 29, 2019, AAP. Scott Morrison has doubled down on a regional trade deal as G20 leaders await the outcome of talks between China and the US. The prime minister discussed the Regional Comprehensive Economic Partnership with Vietnamese prime minister Nguyen Xuan Phuc and Indonesian president Joko Widodo on the sidelines of the summit in Osaka, Japan, reported the news.com.au.
All three committed to pushing to finalise the deal between 16 Asian and Indo-Pacific nations by the end of the year, as have Japan and Singapore's leaders.
Mr Morrison also sought to push along a trade deal Australia is pursuing with the European Union, telling EU chiefs he is looking forward to getting in to the "meaty section" of negotiations as quickly as possible with a view to having "something formative" by the end of the year.
He sees these trade deals as vital to Australian prospects if the US-China dispute and tariff imposition cannot be solved quickly.
On Friday he said it was unrealistic to expect an outcome from the Saturday meeting between presidents Donald Trump and Xi Jinping.
At the start of that meeting, Mr Trump said the US was "totally open to it" with regards to a fair trade deal.
"I think this can be a very productive meeting and I think we can go on to do something that will be truly monumental and great for both countries," he said.
Mr Xi noted that both nations "benefit from cooperation and lose in confrontation".
"Cooperation and dialogue are better than friction and confrontation," he said.
Mr Morrison has also made strong progress as he tries to convince G20 leaders to make a global push against social media being used to spread violent terrorism content.
The prime minister thanked EU chiefs for the very strong support he had received from them and member countries during the summit.
"We've made very strong progress on my stand-alone statement on social media," he told European Council president Donald Tusk and European Commission president Jean-Claude Junker on Saturday morning.
He hopes a joint statement from the G20 leaders will provide them political support to enact individual initiatives in their own countries, he said.
Mr Morrison is also scheduled to meet India's Prime Minister Narendra Modi and representatives from the Australian and International Olympic Committees on Saturday.
Share it