Situation with riot in West Papua has been under control: Indonesia's police chief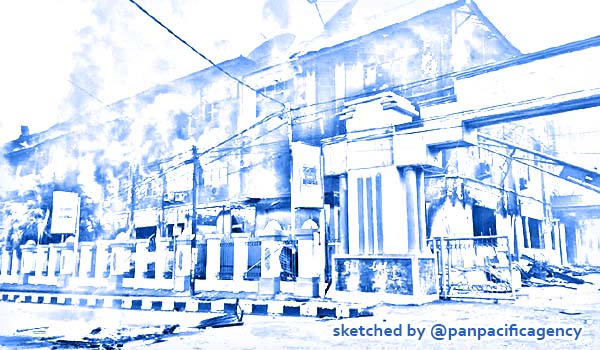 SURABAYA, Aug 20, 2019, ANTARA. The situation in Manokwari, West Papua, has been brought under control after riots had erupted in the province, Indonesian Police Chief Gen. Tito Karnavian stated here on Monday. Karnavian confirmed to having ordered the local police to adopt necessary measures to control the situation and avoid the use of excessive force, reported the ANTARA.
"I have received a report from the West Papua police chief that the situation has been under control. I have ordered the police chiefs of Papua and West Papua to take security measures and avoid the use of excessive force," he remarked.
Karnavian remarked that he will monitor the situation in the region to decide on the deployment of additional troops to Manokwari and Jayapura.
Earlier on in the day, thousands of people in West Papua's capital city of Manokwari had demonstrated to express their ire over alleged racist action against Papuan students in Surabaya and Malang, East Java. They had set fire to tires in several parts of the city and main streets.
The rally was also reported in Jayapura, the capital city of Papua Province.
Karnavian has appealed to people to not become incited by incorrect reports.
"Papuans are our brothers. We need to establish sound communication, and people should avoid being provoked, both within and outside Papua. Avoid being pitted against our brothers or provoked by inaccurate information," he reaffirmed.
Share it
Exclusive: Beyond the Covid-19 world's coverage