[Analytics] Is Jokowi's supermajority bad for Indonesia?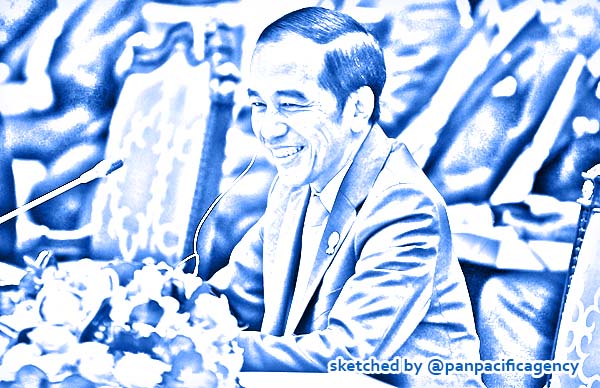 President Joko "Jokowi" Widodo may have his way to establish a supermajority coalition of parties in the House of Representatives during his second-term administration. But the public stands to lose the most without a significant opposition to challenge the government over the next five years, an expert has warned. Markus Junianto Sihaloho, Ahmad Salman specially for the Jakarta Globe.
Jokowi won the April presidential election with 55 percent of the vote, while his current coalition will hold 61 percent of the seats in the House, according to the official result of the simultaneous legislative election.
But the president has held several meetings with senior members of the rival Democratic Party and National Mandate Party (PAN) since the April 17 elections, leading to speculation about his efforts to build a supermajority coalition. He also signaled his readiness to accommodate presidential rival Prabowo Subianto and his party, the Great Indonesia Movement Party (Gerindra) in the next cabinet.
Hasto Kristiyanto, secretary general of the ruling Indonesian Democratic Party of Struggle (PDI-P), which backed Jokowi's candidacy and won most of the vote in the legislative election, even went as far as saying they would forego ministerial posts for party members.
"Arranging the cabinet is the president's prerogative. We assure you that the president has discussed this with all parties that have supported him," Hasto said on Monday.
Jokowi has promised speedier reforms in his second term to boost investment critical for the country to avoid the middle-income trap over the next decade. The government announced earlier this week that it would revise the labor law, which businesses complained were too restrictive and discouraged investment.
To achieve this, the president would prefer a unified House, but an expert has warned that this could also cause long-term damage.
"Without a significant opposition, we can assume that the government will be very transactional," Syamsuddin Haris, a political scientist at the Indonesian Institute of Sciences (LIPI), said on Tuesday.
"In such situations, there are no defenders of the public interest," Syamsuddin said. "I believe [Prabowo] should reject Jokowi's an offer, so that there may be a significant opposition in the House. It's much more beneficial for our political system."
Share it
Exclusive: Beyond the Covid-19 world's coverage