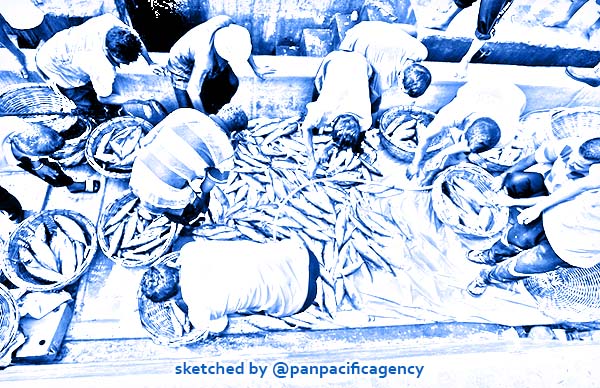 JAKARTA, Jun 1, 2021, ANTARA. Indonesia and South Korea have inked an agreement offering better protection to Indonesian crew members of South Korean fishing vessels, ANTARA reported.
Indonesian Manpower Minister Ida Fauziyah and South Korean Maritime Affairs and Fisheries Minister Seong-Hyeok Moon signed a memorandum of understanding (MoU) to that effect during an online interaction on Monday.
The agreement, which pertains to Indonesian seafarers serving on Korean coastal fishing vessels, is an important milestone for the two countries, Manpower Minister Fauziyah said in a written statement released on Monday.
"On behalf of the Indonesian government, we express high gratitude to the Korean government for the good bilateral cooperation, particularly in the manpower field," she said.
The Indonesian government saw an urgent need for the MoU given the vulnerability of the Indonesian seafarers employed on board fishing ships, she added.
Moreover, the COVID-19 pandemic has added to the complex problems faced by Indonesian migrant workers, particularly those employed as ship crew members, she said.
"Bilateral cooperation is necessary to control the mechanism of placing (the migrant workers) and increasing the protection of employees' and employers' rights," she added.
Hence, intensive and effective coordination and cooperation between the two nations is needed to negotiate on the issues of manpower and protection of Indonesian seafarers in Korea, she continued.
South Korea is among the countries which attract Indonesian migrant workers. According to data provided by Korean immigration, 5,343 Indonesian seafarers were serving on board Korean fishing vessels above 20 tons as of April 30, 2020.
Share it
Exclusive: Beyond the Covid-19 world's coverage