Myanmar govt says Bangladesh holding up repatriation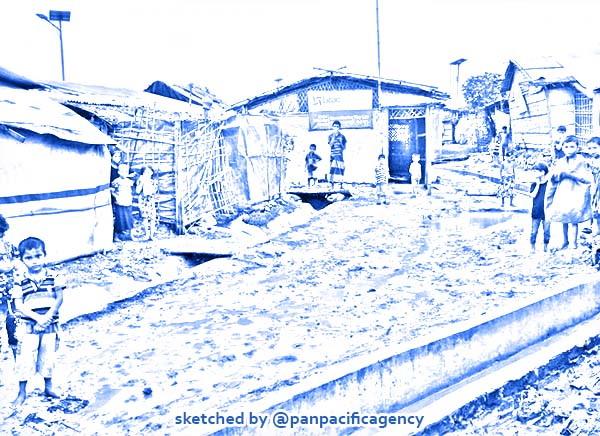 NAY PYI TAW, Nov 19, 2019, Myanmar Times. The Myanmar government has urged Bangladesh to abide by their bilateral agreement on the repatriation of the more than 700,000 refugees from Rakhine State living in cramped camps in Cox's Bazar, Myanmar Times reported.
U Zaw Htay, spokesperson for the President's Office, accused Bangladesh of not cooperating in the repatriation, which has worsened the refugees' living conditions.
He said that children and the elderly are suffering the most, that members of the Arakan Rohingya Salvation Army (ARSA) have infiltrated the camp, and that drug use is rampant.
"If there is no cooperation, the humanitarian crisis in the refugee camps in Bangladesh will become worse," he said. "Bangladesh will have to take full responsibility because our side has long been ready for the repatriation.
"There will be issues like the education of children and care for the elderly in the camps," he said.
ARSA operatives only allow their own people to meet with representatives of international aid agencies, he said.
He added that refugees who want to return to their villages in northern Rakhine are scared because ARSA has threatened to harm them and their families if they try to return. Those who want to return have to do so secretly, he said.
"Around 415 refugees have voluntarily returned," he said.
He said he hoped that China and the UN would be able to jump-start the repatriation process.
A similar case in 1993 was solved with their help, he said.
Over 700,000 Muslims have fled from northern Rakhine to Bangladesh since August 25, 2017, when ARSA launched deadly attacks on security outposts in Rakhine, and the Tatmadaw (military) responded with a massive crackdown on Rakhine's minority Muslim population.
The international community accused the military of using excessive force and of committing large-scale human rights abuses, which the United Nations human rights body described as genocide.
The government is now preparing to answer a genocide lawsuit filed by Gambia before the UN's International Court of Justice, also known as the World Court.
Myanmar has refused to cooperate with the International Criminal Court (ICC), which is also investigating Gambia's lawsuit, because Myanmar is not a signatory of the statute that created the ICC.
Share it
Exclusive: Beyond the Covid-19 world's coverage