Thai protesters petition king for monarchy reform, political change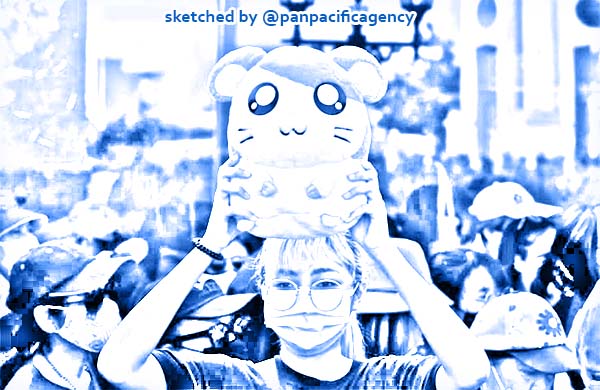 BANGKOK, Sep 20, 2020, Kyodo. Thousands of anti-government protesters rallied for a second day Sunday to demand monarchy reform and political change, submitting an open letter to Thai King Maha Vajiralongkorn before peacefully dispersing, Kyodo News reported.
The letter contains three major key demands: monarchy reform, the resignation of Prime Minister Gen. Prayut Chan-o-cha and his government, and the drafting of a new, more democratic constitution to replace the current one drafted under military rule.
The student-led protesters, breaking a long-standing taboo on openly challenging the monarchy, also installed a "people's plaque" at a square outside the Grand Palace, inscribed with the words "this country belongs to all people, not to the monarch as they have deceived us."
It symbolically replaces one that mysteriously disappeared from outside the palace in 2017, after King Maha Vajiralongkorn took the throne, which had commemorated end of absolute monarchy in 1932.
The protesters' letter, which also called for an end to feudalism and dictatorship, was hand-delivered to Bangkok metropolitan police chief Pakkapong Pongpetra, after they dropped their demand to meet a representative of the king's privy council.
The protesters then dispersed without marching to Government House as earlier planned.
They intend to press their demands by gathering at parliament on Thursday, the second day of a two-day debate on motions to amend the 2017 Constitution, before holding another mass rally on Oct. 14.
Prayut, who has been in power since a 2014 coup, thanked both the protesters and the police for their peaceful conduct and urged all Thais to join together in overcoming the challenges that the country is facing, including COVID-19.
The two-day protest was held in defiance of an earlier warning from Prayut that a big gathering could spark a second wave of the coronavirus pandemic in Thailand, which has been recording new infections of less than 10 a day. Most protesters wore masks.
The student group that led the protest is the same one that during a previous protest on Aug. 10 issued a 10-point manifesto calling for reforms to the monarchy including the abolition of the lese majeste law, which makes criticism of the monarchy punishable by up to 15 years in prison, and investigations into the killings of critics of the monarchy.
Many members of the group, called United Front for Thammasat and Demonstration, want the powers wielded by King Vajiralongkorn, who spends much of his time abroad, to be curbed, his palace's finances audited and his participation in politics banned.
Saturday's rally attracted more than 50,000 protesters, including supporters of former Prime Minister Thaksin Shinawatra, the populist billionaire ousted in a military coup in 2006 who now lives in self-exile abroad.
After a hiatus due to the pandemic, anti-government protests returned to Bangkok in July in earnest.
(Tanyalux Watanapalin and Raveebhorn Chaiprapa contributed reporting.)
Share it
Exclusive: Beyond the Covid-19 world's coverage