Laos leader urge ruling party's propaganda body to work harder at ruling party's fifth Congress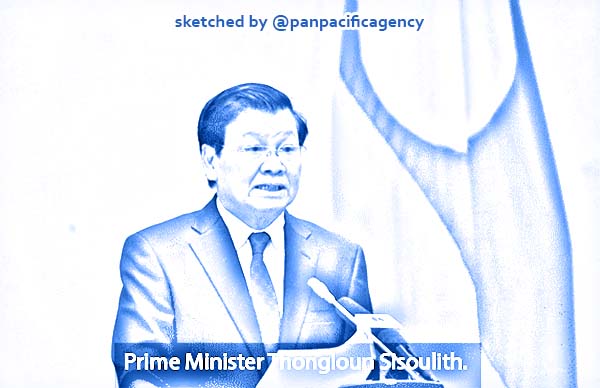 VIENTIANE, Aug 29, 2021, Vientiane Times/ANN. The Party and state leader has told the propaganda body of the Lao People's Revolutionary Party Central Committee to be more diligent in properly advocating the Party's guideline and policy, The Star reported.
Secretary General of the Party and State President Thongloun Sisoulith outlined the agendas that the Party Central Committee's Propaganda Training Board should undertake, according to the Pasaxon newspaper.
Addressing the fifth congress of the board's Party Committee on August 24, Thongloun told meeting participants to do more to ensure that propaganda and training matters are more efficient and thorough.
This includes dissemination of the resolution adopted by the 11th National Party Congress, in creative and various ways.
To ensure the quality of propaganda and training affairs, the president advised the board to properly grasp the mindset, thoughts and desires of people of all social strata. Then, the board's officials should formulate the content of propaganda and training to suit each target group.
In addition, the Party chief underlined the need for the board to fully understand the strengths and weaknesses of hostile groups in order to devise an action plan to handle and respond to these groups effectively and promptly.
The president suggested the diversification of dissemination channels, including use of the mass media and lectures and seminars, to advocate the Party and state's guidelines and policies.
Thongloun told the Party Central Committee's Propaganda and Training Board to work with the Party Central Committee's Theory Council and other bodies to study various theories and practices in order to assist the Politburo and Party Central Committee in shaping the Party's guidelines and policies in the coming years so that they matched the current circumstances.
The leader asked the board to streamline and strengthen its organisational structure in order to improve its performance to meet the changing needs of modern times.
During the congress, Secretary of the Board's Party Committee and Head of the Board, Khamphanh Pheuyavong, outlined the board's achievements over the past five years (2016-2020).
The congress also discussed the next five-year plan for 2021-2025 as well as the board's development strategy until 2030.
Share it
Exclusive: Beyond the Covid-19 world's coverage