Myanmar's trade deficit falls for first time since 2013, says govt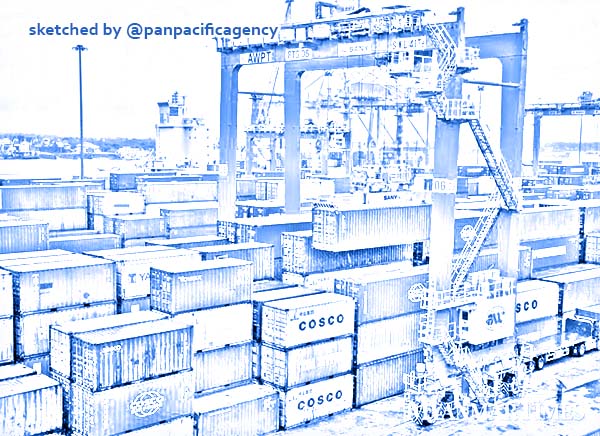 YANGON, Jun 3, 2019, Myanmar Times. Myanmar's trade deficit, which had been rising since the 2012-13 fiscal year, has been successfully reduced thanks to the efforts of the National League for Democracy-led government, said Deputy Minister of Commerce U Aung Htoo, reported the Myanmar Times.
"We reduced the trade deficit year-on-year to a low of US$905 million on May 10 for this fiscal year," he said during press conference held at the Ministry of Information on May 29.
For this fiscal year ending September 30, export volume is projected to be $15.3 billion while imports are forecast to hit $15.8 billion, so deficit is expected to be around $500 million, the deputy minister said.
"Despite criticisms of the country's trade deficit, Myanmar is a developing country so it needs to import significant amounts of goods and services," U Aung Htoo said, adding that only four percent of total imports are luxury goods.
"Only four percent of import are luxury goods," he said. He suggested encouraging export promotion so that the deficit can be reduced.
This fiscal year, export volumes hit $10.15 billion as of May 10. "Exports of garments were around $800 million in 2015-2016 and now, the amount nearly tripled to $2.56 billion," U Aung Htoo said.
Exports of aquaculture products have also increased. Although the export volume of the sector was only $421.4 million in 2014-2015, the amount increased to $699.04 million in 2017-2018, an increase of 65pc. "As fish, prawn and crab farms developed, the income of the sector is expected to reach $1 billion in 2020," he said.
Similarly, only around one million tonnes of rice was exported in the past but in 2017-2018, the amount increased to 3.5 million tonnes and this year, it is expected to export 2.2 million tonnes. Another factor supporting export growth is cattle. Although previous governments prohibited exports of live cattle, the current government has permitted the trade, which has so far generated $500 million.
Share it
Exclusive: Beyond the Covid-19 world's coverage