Myanmar parliament rejects attempt to oust its speaker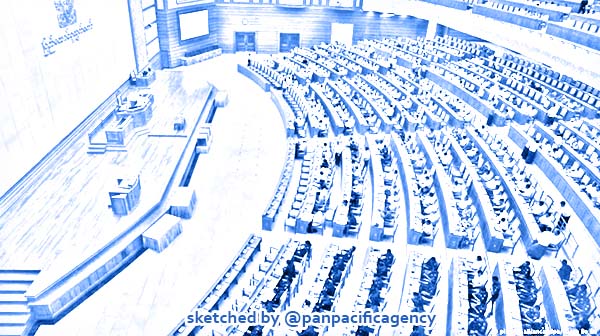 NAY PYI TAW, Jun 2, 2020, Myanmar Times. Legislators on June 1 rejected a resolution seeking to disqualify parliament Speaker U T Khun Myat for alleged violation of parliamentary rules during the recent effort to amend the 2008 Constitution, Myanmar Times reported.
After two dozen legislators spoke on the resolution, it was put to a vote in the plenary, and 132 voted for the Speaker's ouster, while 243 rejected the move. Five abstained.
On May 28, a group of opposition legislators filed the resolution, signed by 110 MPs, seeking to disqualify U T Khun Myat.
Signed by MPs of the Union Solidarity and Development Party, Tatmadaw (military), and other parties, the resolution accused U T Khun Myat of allowing a legislator to file an urgent proposal to amend the Constitution without following proper procedure, and of violating parliamentary rules in approving the formation of the 45-member Joint Committee for Constitutional Amendment.
"He tried to change the Constitution without following the Constitution," said U Sai Tun Sein, an MP of the USDP who filed the resolution.
U T Khun Myat, who replaced U Win Myint when the latter was appointed president of the country in March 2018, was elected to the Pyithu Hluttaw for Kutkai township in Shan State as a USDP candidate in 2015, but was later sacked by the party.
An ethnic Kachin, U T Khun Myat once led a pro-Tatmadaw militia in Kutkai, served as director general of the Attorney General's Office, and was a member of the commission that drafted the Constitution.
The NLD failed in its effort to amend the Constitution after Tatmadaw MPs and their allies blocked the proposals.
Among the provisions the NLD hoped to change was the Tatmadaw's automatic allocation of 25 percent of seats in parliament, which makes it impossible to change the charter without their support, because, under the Constitution, amendments must have the support of more than 75 percent of MPs.
Share it
Exclusive: Beyond the Covid-19 world's coverage