Kyrgyz presidential elections should be held no later than Jan 10: PM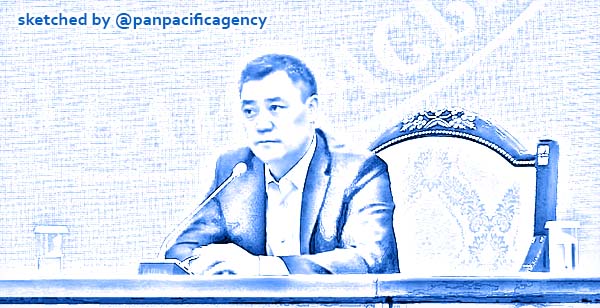 BISHKEK, Oct 16, 2020, Kabar. Acting President of Kyrgyzstan, Prime Minister Sadyr Zhaparov at an extraordinary session of parliament said that the presidential and parliamentary elections in Kyrgyzstan will be held within the framework of the law, Kabar reported.
"We will not go beyond the law. There will be presidential elections, we will hold consultations and set the time. The elections should be held no later than January 10," he said.
Sadyr Zhaparov also noted that elections to the Jogorku Kenesh should be held according to the party system.
"There is a proposal to reduce the threshold up to 3%. My personal opinion is that this is too little, I would suggest up to 5%. And I also think that it is necessary to reduce the electoral deposit from 5 million soms to 1 million soms," he said and added that the number of deputies should be reduced from 120 to 90 or 70.
"When such a parliament comes, then we will be able to go for constitutional reform," he said.
Kyrgyzstan's President Sooronbay Jeenbekov resigned on Thursday amid ongoing protests in Bishkek.
The protest actions have started in Bishkek after the parliamentary elections, which were held in Kyrgyzstan on Oct. 4. According to preliminary results of the elections, 4 parties crossed the 7 % threshold to enter the parliament out of 16 political parties participated in the polls.
The losing parties organized protests, demanding the annulment of the elections. The protests brought to clashes between police and protesters.
Kyrgyzstan's Central Election Commission annulled the results of the elections on Oct 6 and now has to set a time for new parliamentary elections by Nov. 6.
Share it
Exclusive: Beyond the Covid-19 world's coverage