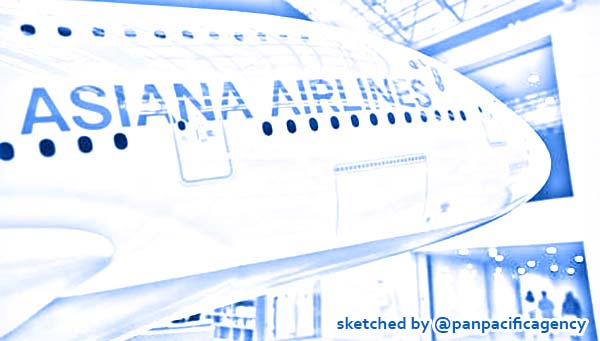 SEOUL, Nov 17, 2020, Hankyoreh. The South Korean government and the Korea Development Bank (KDB) are planning a merger between Korean Air and Asiana Airlines, which would create a single flag carrier that would be one of the world's 10 biggest airlines. As part of that plan, the KDB will provide Hanjin KAL, the holding company behind Korean Air, with 800 billion won (US$723.37 million) in funding to support its acquisition of Asiana, Hankyoreh reported.
"We've agreed to sign an investment contract worth a total of 800 billion won with Hanjin KAL to facilitate the merger of Korean Air and Asiana with the goal of increasing the competitiveness of the aviation and transportation industry," said the KDB, Asiana's main creditor, on Nov. 16.
The plan was approved by South Korean government ministers responsible for boosting industrial competitiveness in a meeting on Monday morning in which they discussed ways to normalize operations at Asiana.
The merger worked out by the KDB would take place in three stages. First, the KDB would provide Hanjin KAL with an infusion of 800 billion won, with 500 billion won (US$452.23 million) for new shares through third-party allotment and 300 billion won (US$271.45 million) for acquiring convertible bonds from Asiana.
Next, Hanjin KAL would acquire 730 billion won (US$660.52 million) of new stock issued by Korean Air, among 2.5 trillion won (US$2.26 billion) in stock on offer, to help Korean Air acquire Asiana.
Finally, Korean Air would acquire 1.5 trillion won (US$1.36 billion) of Asiana's new stock and 300 billion won worth of perpetual bonds and move ahead with the merger. After the stock acquisition, Korean Air would become Asiana's largest stockholder, with a 63.9% stake in the company.
"Given the continuing slump in the aviation industry, the merger of these two large airlines is unavoidable if we're to forestall challenges across the entire aviation sector," South Korea's Ministry of Land, Infrastructure, and Transport explained.
The Korean Air board of directors passed a motion to acquire Asiana in a meeting on Monday. "The synergy from the merger will serve as the basis for providing greater safety in our aviation services. We will take our place as one of the world's 10 largest airlines, further enhancing South Korea's prestige," said Cho Won-tae, chair of the Hanjin Group, also known as Walter Cho.
However, it may not be smooth sailing for the merger process. A coalition of shareholders who have wrangled with Cho Won-tae over management control of the Hanjin Group has sharply objected to the merger plan and threatens to initiate litigation. This coalition includes activist hedge fund Korea Corporate Governance Improvement (KCGI) and Cho Hyun-ah, former vice president of Korean Air, also known as Heather Cho.
"Issuing new stock at Hanjin Kal, a normal company with a debt ratio of just 108%, obviously admits of only one interpretation; namely, that this is an attempt to create stockholders who are amenable to the current management team and to Cho Won-tae. We will mobilize all methods permitted by the law to block this attempt," the coalition of stockholders said on Monday.
The planned merger must also be approved by the Fair Trade Commission because of the monopoly it would produce. KDB Vice President Choi Dae-hyun rejected concerns that a monopoly in the aviation industry would harm consumers. "If anything, we expect this to benefit consumers by producing a greater variety of routes and flights and by combining airline miles," Choi said.
Share it
Exclusive: Beyond the Covid-19 world's coverage