Australia waiting for 'the right deal' with Britain, says Scott Morrison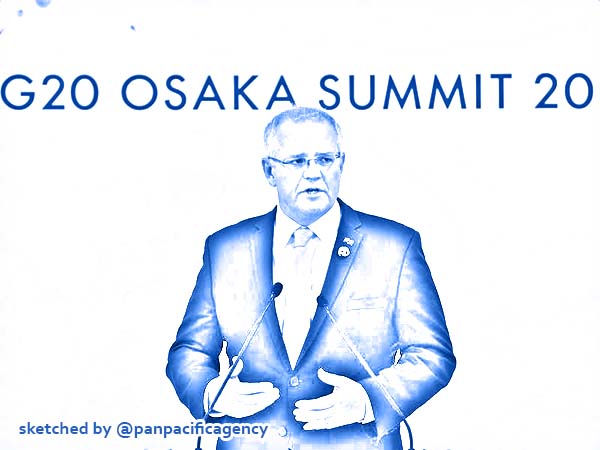 CARBIS BAY, Jun 13, 2021, SMH. Prime Minister Scott Morrison says Australia won't sign a rushed trade agreement with Boris Johnson unless it's "the right deal", as both leaders prepare to thrash out the final terms over a lavish Downing Street dinner, The Sydney Morning Herald reported.
The new post-Brexit economic pact is due to be settled this week during Morrison's five-day tour of Britain but a dispute over tariffs and quotas for agricultural goods still needs to be resolved.
"This deal is important, of course it is," Morrison said during the G7 summit being hosted by Johnson in Cornwall.
"But I'm patient for the right deal – not any deal. And it's important, I think, for both countries that we get the right deal. And so I'll be patient for that."
Wary of a backlash by British farmers, Whitehall trade negotiators want tariffs on Australian beef and lamb products phased out over 15 years – a proposal the Australian side is unlikely to accept.
Johnson's cabinet is split between those who think a true free trade deal should sweep away all tariffs and quotas, and others who fear more Australian meat will harm British farmers and want caps on how much fresh food can be imported into the United Kingdom.
Morrison will have dinner with Johnson at Downing Street on Monday evening where the pair will seek to resolve the agricultural issue and other outstanding areas of disagreement.
Australian Trade Minister Dan Tehan has been meeting daily with Britain's International Trade Secretary Liz Truss to clear the way for the prime ministerial approval.
There has been some speculation that time might run out for an agreement to be reached but a signing is far more likely than not.
"If we're able to achieve that in the next few days, great, and I'm sure Prime Minister Johnson would welcome that as well," Morrison said.
"But Australia is looking for the right deal. Not any deal."
Australia and the UK began negotiations last June but the coronavirus pandemic and protectionist demands from Britain have delayed an agreement.
Australian Council of Trade Unions president Michele O'Neil said unions wanted to see economic modelling that proved an agreement would create good jobs in each country.
"We call on the governments to be transparent about the contents of this in-principle agreement, and immediately begin consultations with trade unions about the detail of the agreement," she said.
Early modelling by the British government suggests the overall benefits would be relatively small, with the deal forecast to lift UK GDP by 0.02 per cent, or £500 million ($915 million).
Share it
Exclusive: Beyond the Covid-19 world's coverage