[VIDEO] Great white shark bites fishermen's boat off South Australia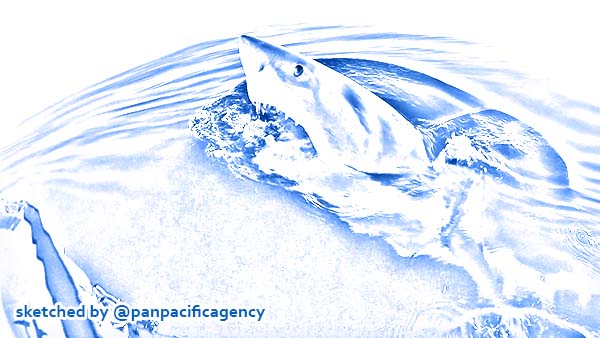 CAPE ELIZABETH, May 24, 2019, 9News. A group of fishermen have captured incredible pictures of a Great White Shark off the coast of South Australia. The men had laid anchor off the coast of Cape Elizabeth Point on the Yorke Peninsula on Tuesday when the curious shark approached their boat, reported the 9News.
As the brute closed in on the vessel one of the fisherman, Arron Piekarski, grabbed his Go Pro and hit record.
"It's coming up the back," one of the fishermen can be heard saying in video posted online as the shark's fin comes into view.
As it silently glides through the water, Mr Piekarski holds his nerve as the massive fish open its jaws and bites into the rear of the boat.
"It's hungry," another voice can be heard saying.
While the shark changes direction and drops below the surface near the side of the boat, Mr Piekarski lowers his camera to follow it.
He then mirrors the shark's movement as he pulls the camera above the water in time.
After a final breach, bearing its teeth, the shark sinks back down below the waters and swims away.
Share it
Exclusive: Beyond the Covid-19 world's coverage