Party in New Zealand wants more groups exempt from new gun laws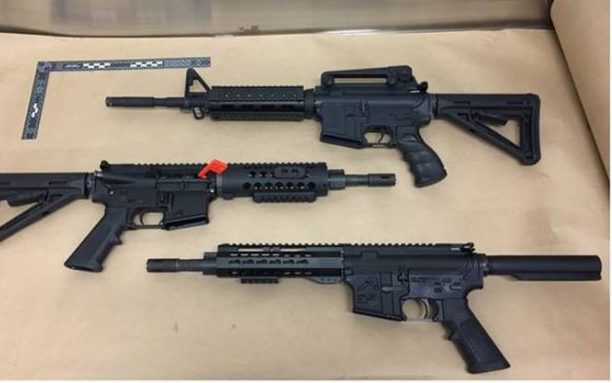 AUCKLAND, Apr 9, 2019, RNZ. The National Party is pushing for gun law exemptions to be broadened to more groups as the legislation banning most semi-automatic weapons continues its rapid progress through Parliament. The Arms Amendment Bill was the focus for MPs today as it had its second reading, just 25 days after the Christchurch terror attacks, reported the Radio New Zealand.
Police Minister Stuart Nash began his opening address by speaking out against religious and cultural intolerance, quoting from Shakespeare's play The Merchant of Venice.
"If you prick us do we not bleed, if you tickle us do we not laugh? Mr Speaker we are hurt by weapons but unlike that speech, we are not seeking revenge. We are seeking safety. We have to stop this happening again."
Minor changes to the bill have been recommended, including allowing commercial businesses which specialise in pest control to continue using semi-automatics.
However, the National Party's police spokesperson Chris Bishop said he was disappointed that sporting competitors wouldn't also get an exemption.
"Those who compete in international sporting shooting competitions are going to be hard done by as a result of this bill," he said.
"It must be within the Parliament's competence and ability to design a regime that allows for this very narrow class of people to compete in international competitions that involve what are now going to be prohibited weapons."
National was also unhappy that the bill would give the government the power to decide further regulations on types of ammunition, instead of writing them into law.
Licensed dealers and people authorised by the Department of Conservation to kill or hunt animals considered pests would be exempt.
But farmers have missed out, despite their efforts to convince MPs semi-automatic firearms are essential for managing pests on private land.
New Zealand First MP Mark Patterson said the committee may have to revisit that in the second phase of firearms reforms.
"We need to keep it tight at the start [and] New Zealand First fully supports that. But there is significant challenges on our farms. It's not just rabbits and possums, you're looking at wallabies, tar, goats, deer."
The bill would prohibit most semi-automatic firearms, parts that convert firearms into semi-automatic firearms, magazines over a certain capacity, and some shotguns.
Owners of illegal firearms have until the end of September to hand them in.
But a lack of detail around the buy-back scheme has many MPs, including National's Ian McKelvie, worried.
"If we don't get this into action very quickly we're going to struggle to get much action in the time that that amnesty has allowed," he said.
"I don't think we'll see many people handing guns in until they have some certainty round where that buy-back gets to and how those guns are actually stored and recorded until such time as they are paid out for them."
MPs repeatedly cited past failures to restrict semi-automatic weapons.
Chair of the select committee that considered the bill Michael Wood told Parliament the mayor of Christchurch Lianne Dalziel had told them another former MP was haunted by the failure to pass stricter gun laws in the 1990s.
"She urged us to seize this moment. Mr Speaker, I believe that we as a Parliament are seizing this moment. We should pass this bill with reverence for the victims, with conviction that we are doing the right thing and hope that we will build a safer community for all of our people," Mr Wood said.
The legislation is expected to be passed into law by the end of this week.
Share it
Exclusive: Beyond the Covid-19 world's coverage