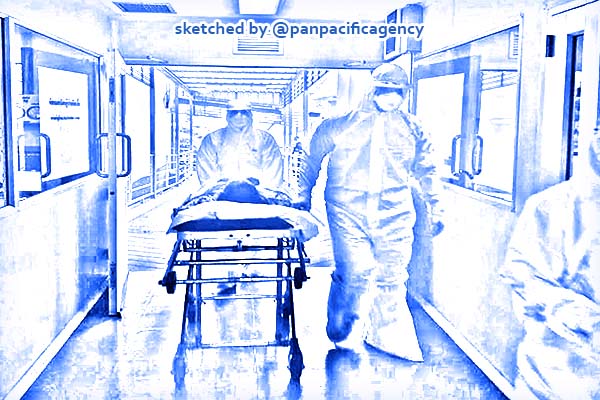 NEW DELHI, Jan 30, 2020, Hindustan Times. India on Thursday reported its first case of novel coronavirus infection, with the Union health ministry confirming that a student who came back from to Kerala from China's Wuhan tested positive for the infection, Hindustan Times reported.
"One positive case of novel coronavirus patient, of a student studying in Wuhan University, has been reported in Kerala. The patient has tested positive for novel coronavirus and is in isolation in the hospital," the health ministry said.
The female student is stable and is being closely monitored, Kerala health officials said. State health minister KK Shailaja has called an emergency meeting at 3 pm.
The International SOS medical director Rahul Kalia advised not to travel to Wuhan, considering the coronavirus. Rahul explained a few symptoms of the virus and advised to keep away from wet markets.
Health officials said that isolation wards ready in all hospitals and medical college in the state. The state is on high alert after detection of first case in the country.
In all, 806 people are under observation in Kerala.
Meanwhile, three patients, who were admitted to Delhi's Ram Manohar Lohia (RML) Hospital, were discharged on Thursday after being tested negative of coronavirus. Since Monday, these three men were kept under tight health monitoring and isolation for the medical treatment after they complained of respiratory illnesses.
"The three patients are of age 24, 34 and 48, respectively. One patient is a student while the other two have gone for the business work trip to China and returned," Dr Meenakshi Bhardwaj, medical superintendent of the hospital, said.
In the wake of rising cases of the virus, the central government on Wednesday issued an important travel advisory asking people to refrain from travelling to China.
India has tested 28 samples so far for the deadly infection that broke out in the Wuhan city of China in December last year.
Coronavirus originated in Wuhan, a Chinese city of more than 11 million people, and has since then spread to various countries around the world.
As many as 170 people have died of the virus, while over 1700 cases have been registered in China alone.
Health authorities around the world are taking action to prevent a global pandemic as the virus continues to spread, with cases reported in Australia, France, the United States and several Asian countries besides China.
Coronaviruses are a large family of viruses that cause illness ranging from the common cold to more severe diseases such as Middle East Respiratory Syndrome (MERS-CoV) and Severe Acute Respiratory Syndrome (SARS-CoV).
Share it
Exclusive: Beyond the Covid-19 world's coverage