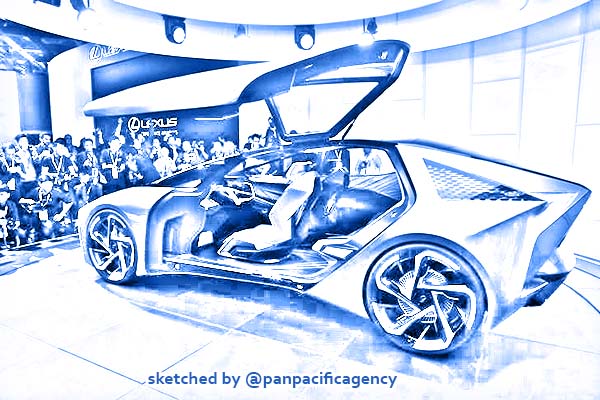 SHANGHAI, Apr 17, 2023, Reuters. China's auto market, the world's largest, is accelerating toward an electric future – leaving established global brands stuck in the slow lane. When auto executives convene in Shanghai for the auto show starting Tuesday, they will return to a sharply different market from the one they left in 2021 when the industry gathered for a limited event under strict COVID-19 controls, Reuters reported.
The biggest change: China-made brands now lead in key segments and their rise has been powered by new electric-drive models that are gaining share at home and overseas.
The biggest winner has been BYD (002594.SZ), which will use the Shanghai show to unveil a new hatchback electric vehicle (EV) for value-seeking buyers and a pricier EV styled as an SUV.
BYD's sales in China are up almost 69% this year, giving it an 11% share of the overall car market, more than the Volkswagen (VOWG_p.DE) brand or the Toyota (7203.T) brand, according to an analysis of sales data.
"The stratification of this market into clear winners and losers is becoming clear," Bill Russo, founder of consultancy Automobility said in a note issued on Tuesday. "And there are very few winners and a whole lot of losers."
China's passenger car sales were down 13% in the first quarter, data from the China Passenger Car Association show.
But sales of EVs and plug-in hybrids – an area where Chinese automakers led by BYD now dominate – were up 22%. Sales of internal-combustion vehicles were down by an almost equal margin.
The result has been a double whammy for the likes of Volkswagen, General Motors (GM.N), Honda (7267.T) and Nissan (7201.T). Sales are down and so is market share.
More than 40 auto brands have followed Tesla in cutting prices on EVs since January in a price war that has supported sales of EVs and plug-in hybrid electric vehicles (PHEVs), both of which are classed as "new energy vehicles" in China. It has also cut into industry-wide profitability, analysts say.
THE 'FINAL BASTION' FOR COMBUSTION
For years, China's entry-level market for passenger cars was dominated by combustion-engine cars made by global automakers in partnership with Chinese brands.
But for cars priced between $22,500 and $30,000, this year has been a wipeout for gasoline-only vehicles. Sales were down 20.5% in the first quarter, compared to a 68% gain for EVs and plug in hybrids.
BYD's Song plug-in hybrid SUV, with a starting price of about $20,000, outsold the Nissan Sylphy, which had been China's top-selling car for three straight years. BYD's Dolphin EV, which starts at about $17,000, was ahead of the Volkswagen Passat.
Because of the cost pressure on EVs from battery materials, the entry-level market is likely to be "the final bastion" for gasoline-only vehicles in China, Xu Haidong, deputy chief engineer at the China Association of Automobile Manufacturers said.
In China's premium market, with prices between about $52,500 and $60,000, electric-drive cars are already the best sellers.
BYD dominates China's market for plug-in hybrids, cars that have a combustion engine but are capable of being charged and running for shorter distances on electric power.
Plug-ins represent more than half of BYD sales this year, giving the company scale to compete on price across its line-up, analysts say.
TESLA'S 'HEART AND LUNGS'
Tesla saw a 27% increase in Chinese sales in the first quarter to just over 137,000 of its Model 3 sedans and Model Y crossovers. Tesla also increased share after cutting prices in China by between 6% and almost 14% in January.
That put starting prices for Teslas in China between $7,500 and about $10,700 lower than current U.S. prices, which have also been discounted.
Analysts and investors will focus on what that means for margins when Tesla announces first-quarter results on Wednesday.
"Gaining further share in the key China market will be the hearts and lungs of the Tesla growth story," Wedbush analyst Daniel Ives said in a note on Monday.
In a further threat to established brands, China's exports are growing fast, led by EVs and PHEVs. Industry-wide exports from China were up 83% last quarter from a year earlier.
BYD, which markets its cars in Europe and Southeast Asia, had a 13-fold increase in exports from China.
Share it
Exclusive: Beyond the Covid-19 world's coverage