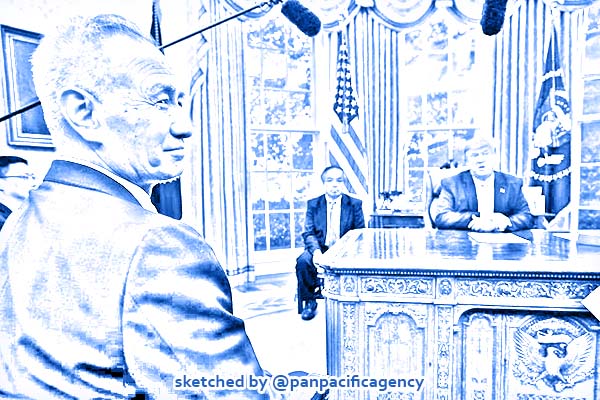 BEIJING, Jan 9, 2020, SCMP. A China delegation led by Vice-Premier Liu He will travel to Washington on Monday to sign the phase one deal with the United States, the Ministry of Commerce said on Thursday. "[Liu] will lead a delegation to visit Washington from January 13 to 15 to sign the phase one deal with the US," said spokesman Gao Feng, South China Morning Post reported.
Gao confirmed Liu's trip had been arranged following "an invitation by the US". Liu, though, will not bear the title of "special ambassador of President Xi Jinping", and will instead travel to Washington as "a Politburo member, Vice-Premier and the China side leader for China-US comprehensive economic dialogue".
The South China Morning Post reported on Sunday that Liu had postponed his trip to Washington by eight days to January 13 after US President Donald Trump published a tweet on New Year's Eve that he would sign the deal on January 15 at the White House.
The tweet had surprised officials in Beijing, with China only revising its plans to accommodate Trump's plan following "a full afternoon's discussion", the Post reported. Gao, though, did not confirm that China had changed its plans.
Gao also did not provide details of a proposed phase two part of the trade deal despite Trump also tweeting that "At a later date I will be going to Beijing where talks will begin on Phase Two!"
But at the same time, Gao said the two countries' negotiating teams are still "communicating closely" over the specifics of how to sign the deal.
China has been relatively guarded over how the interim deal will be signed compared to the US side, reflecting that officials in Beijing are less enthusiastic than their American counterparts about signing the agreement.
The deal is expected to see China significantly boost purchases of US agricultural products in exchange for the US scaling back some of its existing tariffs on Chinese products.
Share it
Exclusive: Beyond the Covid-19 world's coverage