Biden taking lead over Trump in Pennsylvania which is a key state in US presidential race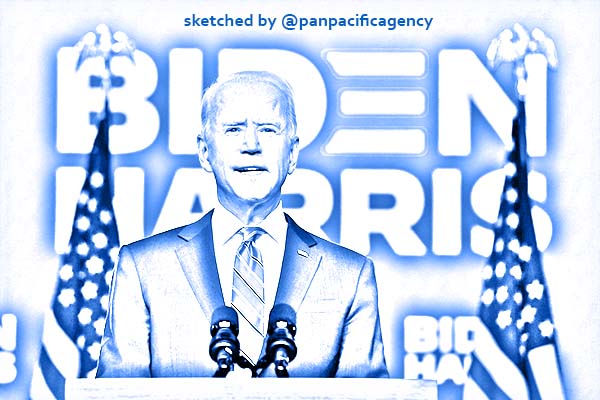 WASHINGTON D.C., Nov 6, 2020, CNN. Joe Biden has taken the lead in Pennsylvania over President Trump, a "dramatic and potentially decisive" development, CNN's John King said.
In the latest update, Biden got 27,396 votes, while Trump got 3,760 votes. Of the 31,412 votes that were just tallied, 87% of that vote came in for Biden. He has now taken the lead in Pennsylvania by 5,587 votes.
Overall in the state, Biden has 3,295,304 votes, 49.4% of the total — while Trump has 3,289,717 votes, or 49.3%.
"The President cannot win reelection without Pennsylvania and without Georgia. Overnight, Georgia flipped blue. Seconds ago, Pennsylvania flipped to the blue. We cannot understate this moment. It's not over, still counting votes, but Joe Biden now in the lead in Pennsylvania, in the lead in Georgia, in the lead in Nevada, in the lead in Arizona," King said.
Trump cannot find a route to 270 electoral votes without Pennsylvania's 20 electoral votes, so his chances of securing reelection will hinge on developments in the states.
Right now, Biden has 253 electoral votes. If he wins Pennsylvania, he's over the 270 electoral vote threshold.
Five more states — Alaska, Arizona, Georgia, Nevada and North Carolina – are still yet to be projected. Trump has leads in Alaska and North Carolina, while Biden has leads in Arizona, Georgia and Nevada.
Share it
Exclusive: Beyond the Covid-19 world's coverage