US military coronavirus cases surge as Pentagon lifts travel restrictions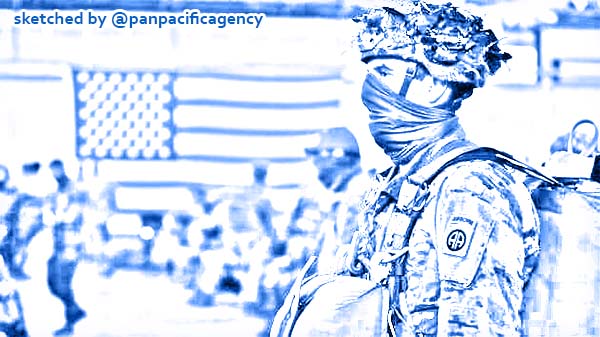 WASHINGTON D.C., Jul 3, 2020, CNBC. The number of U.S. active-duty military personnel infected with the coronavirus has more than doubled in the past three weeks, a revelation that comes as the Pentagon lifts travel restrictions and shelter-in-place orders, CNBC reported.
On June 10, the Pentagon reported 2,807 U.S. service members tested positive for coronavirus. Twenty-two days later, that figure that has now spiked to 6,493 cases, according to figures published by the Defense Department.
Since the coronavirus emerged, the Pentagon has reported a total of 18,071 cases, of those 12,521 are active-duty military, 2,644 are civilians, 1,740 are dependents and 1,166 are contractors. These figures include 8,683 recoveries and 38 deaths across the entire department.
The surge in new cases comes as the Pentagon lifts travel restrictions for Defense Department personnel in 48 states as well as eight host nations, including Germany, Japan, South Korea and the United Kingdom.
On Wednesday, the U.S. reported more than 50,600 additional coronavirus cases, the largest single-day increase since the beginning of the outbreak, according to Johns Hopkins University data. The record-breaking spike in new coronavirus cases challenges the Trump administration's push to reopen the U.S. economy.
Thomas McCaffery, the assistant secretary of Defense for health affairs, said during a Wednesday Pentagon briefing that the Defense Department was aware of and monitoring the uptick in military coronavirus cases in Florida, Texas, Arizona and portions of California.
"While we are seeing some upticks in the same places that there are upticks in the civilian sector, again, that is not necessarily overly surprising," McCaffery explained, adding that the Pentagon has increased and expanded testing to include asymptomatic service members.
"When we get data and we see an uptick, we're going to intervene. We're going to make sure that that person, if they need care gets care if they need to be isolated they're going to be isolated and we'll do the appropriate contact tracing in order to contain any further spread of the infection," he added.
Share it
Exclusive: Beyond the Covid-19 world's coverage