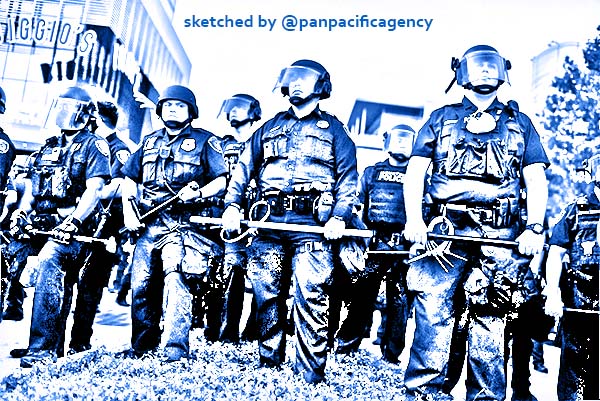 LONDON, Jun 7, 2020, CNN. There have been protests in solidarity with Black Lives Matter around the world all week — and they have only gained momentum in just the past two days, CNN reported.
It's the 12th night of protests across the United States and around the world after the death of George Floyd, an unarmed black man killed in police custody.
Two police officers in Buffalo, New York, have pleaded not guilty to assault after pushing over and seriously injuring a 75-year-old protester. 57 Buffalo officers resigned from the police force's emergency response team after the two officers were suspended.
Joe Biden sharply criticized Donald Trump for invoking Floyd's name as the President took a victory lap over lower unemployment numbers.
In London, protesters have used the movement to not only show solidarity, but to also call attention to the issues of racial injustice in their country.
"I feel that what happened in the US was just the spark that sparked everywhere. And (racism) happens here, I've experienced it," one protester in London told CNN earlier today.
Another protester said: "When you see that happen across the world, you feel a part of yourself die."
In Australia, protests this week spanned nearly all its major cities yesterday — Sydney, Melbourne, Brisbane, Perth, Adelaide, and more.
Protesters here, too, are calling attention to racism within the country — specifically toward the country's indigenous community, who have long faced discrimination, marginalization, mass incarceration, and death in police custody.
The protests here come after a 17-year-old indigenous boy was injured by a policeman in Sydney on Monday.
In Canada, Prime Minister Justin Trudeau attended a Black Lives Matter Rally in Ottawa on Saturday. He knelt with protesters for 8 minutes and 46 seconds – the amount of time the police officer had his knee on George Floyd's neck.
Several attendees thanked him for being there — but not everyone was as thrilled about his support, with some pointing to his history of blackface.
Share it
Exclusive: Beyond the Covid-19 world's coverage