Peru President, senior public officials take pay cut amid pandemic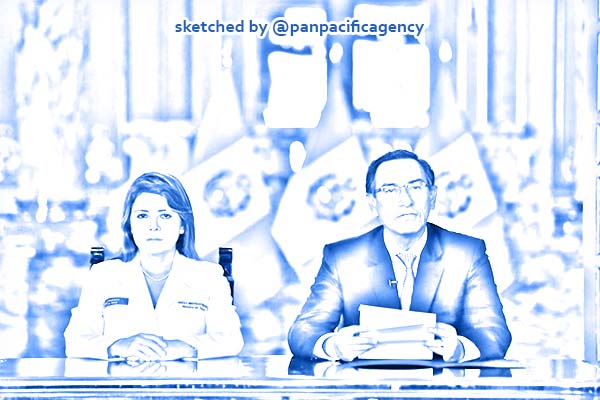 LIMA, May 29, 2020, ANDINA. The Government of Peru has made official a decree that temporarily reduces the remuneration of President Martin Vizcarra, government officials, as well as public servants, and allocates the savings generated from this measure in favor of relatives of health workers who have died of the novel coronavirus (COVID-19), ANDINA reported.
The Urgency Decree No. 063-2020, published in El Peruano official gazette, establishes that the salary reduction will be effective for three months and applies to the Head of State, government officials and public servants of the Executive Branch, whose monthly income is equal to or more than S/15,000 (around US$4,344).
That is to say, it is applicable to State ministers, deputy ministers, secretaries-general, general directors/heads of general offices, heads of public bodies, rectors and vice-rectors of public universities, as well as members of administrative courts.
In addition, it applies to public servants of the Executive Branch on any type of contract, subject to the labor regime regulated by Law No. 30057 – Civil Service Law and by Legislative Decree No. 728 – Law on Productivity and Labor Competitiveness.
Additionally, the measure is applicable to those subject to Legislative Decree No. 276 – Law on Rules Governing Public Office Careers and Remuneration in the Public Sector and to Legislative Decree No. 1057, a legislation regulating special administrative contracting services, among others.
Share it
Exclusive: Beyond the Covid-19 world's coverage