Democratic presidential front-runner Joe Biden to launch 'shadow' coronavirus briefings after Trump 'lies'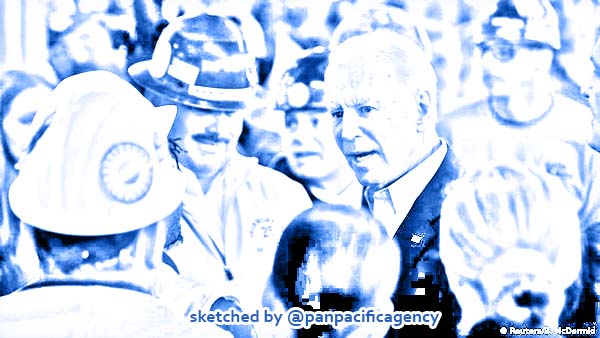 DELAWARE, Mar 22, 2020, DW. Despite self-isolating at his home in Delaware, US presidential hopeful and former Vice President Joe Biden will on Monday begin giving "shadow" briefings on the coronavirus pandemic, Deutsche Welle reported.
The news site Politico reports that the leading Democratic Party candidate for the White House has installed live streaming technology at his house to allow him to give regular updates on the health emergency.
Biden currently leads Bernie Sanders in the Democratic race to take on Trump in November's US presidential election. He says the briefings are necessary due to the president's repeated false statements and downplaying of the health threat during his own news conferences.
Malaria drug not effective
For weeks, Trump played down the need for social distancing measures and increased testing to combat the virus' spread. Experts have said that the president has repeatedly made several false statements in his White House appearances, including that a malaria drug will soon be used as a coronavirus vaccine. Health experts say the drug is not that effective against COVID-19 and a shortage of it exists in the US.
Trump has also insisted that any individual can get tested for the virus, despite the fact that a nationwide shortage of testing kits persists.
On Saturday, Biden on Twitter accused the president of being "behind the curve through this whole response," and called for more "urgency and ambition" in resolving the health crisis.
"Now he's switched to falsely telling us that he's taking action that he has not taken, and promising results that he's not delivering," Biden added. "People are scared. They're frightened. And their president is just exacerbating their concerns."
The president's supporters have, meanwhile, accused Biden of purely using the emergency for his own political ends. Trump campaign manager Brad Parscale did not reply about Trump's misleading statements, and instead accused Biden of taking "attention from real updates Americans should know just to score political points."
US cases rise exponentially
After watching the pandemic unfold in China and Europe, the US has seen a huge rise in the number of confirmed cases. On Saturday, Johns Hopkins University said 26,747 people had tested positive for the virus in the US, and 340 people had died.
Several US states, including New York, California and Illinois have put severe restrictions on public movement. A ban on non-essential travel to the Canadian and Mexican borders took effect on Saturday, following a ban on incoming non-US citizen arrivals from Europe.
The social distancing measures have prompted Trump, Biden and Sanders to put more effort into their digital campaigns. US media reports that after rallies and door-to-door canvassing was put on hold, video "townhall" events, online fundraisers and social media messaging have been stepped up.
Meanwhile, US senators are continuing negotiations on a massive stimulus package to rescue an already-stalling economy, which expected to amount to between $1 trillion (€930 billion) and $2 trillion.
Share it
Exclusive: Beyond the Covid-19 world's coverage