36% of Filipinos want sanction on Chinese vessel in Recto Bank allision: Pulse Asia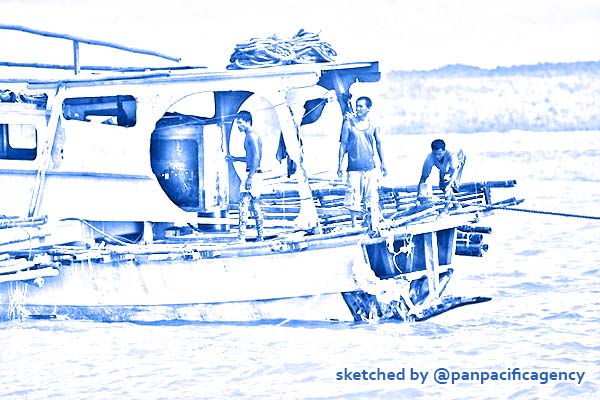 MANILA, Jul 26, 2019, PhilStar. About 36% of Filipinos want the Philippine government to ask China to sanction the crew members of a Chinese vessel that rammed a Filipino fishing boat last month, according to a Pulse Asia survey, reported the Philippine Star.
The collision, which sank Filipino fishing boat GemVer 1 occurred near Recto Bank in the West Philippine Sea on July 9.
The Filipino fishermen said the Chinese trawler left the scene after the collision while the Chinese side claimed that they tried to help the fishermen in distress but were "besieged" by other Filipino boats in the area.
The 19 Filipino fishermen survived the sinking of their boat after being rescued by a Vietnamese vessel.
The Pulse Asia survey conducted from June 24 to 30 showed that 87% of Filipinos were aware of the incident.
Aside from filing a formal complaint, some of the respondents agreed that the Duterte administration should take actions over the incident.
The poll found that 26% agree that China should pay for the damages incurred that sank the Filipino boat and 19% said Beijing should present those who are involved in the incident before a Philippine court and try the case in the country.
One out of 10 Filipinos or 10% said the Philippines and China should come up with rules over the increasing number of incidents such as the Recto Bank collision.
Only 8% of the respondents said the Philippines should forward the Recto Bank incident to the United Nations General Assembly.
In his fourth State of the Nation Address earlier this week, President Rodrigo Duterte once again downplayed the incident, which he earlier called a "little maritime accident."
"Eh 'yung disgrasya, 'yung pagsabi 'a mere incident — legal, marine incident," 'yan ang ginagamit sa batas 'yan, 'a marine incident happened.' Hindi naman sinasabi na 'marine accident'," Duterte said in his SONA on Monday.
The president noted that the Philippines and China agreed to conduct separate investigations into the incident and then meet to determine who pays for the damage.
Share it