Philippine Cebu City to issue QR-coded quarantine passes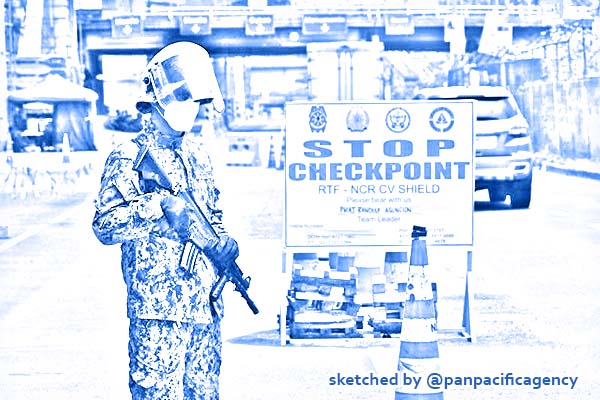 CEBU CITY, Jun 27, 2020, PNA. Adopting the recommendations of the Inter-Agency Task Force for the Management of Infectious Diseases (IATF-EID), the city government here will issue QR-coded quarantine passes to residents amid the reversion of the city to enhanced community quarantine (ECQ) from general community quarantine (GCQ), Philippine News Agency reported.
Melquiades Feliciano, the IATF-EID deputy chief implementer, said the new quarantine passes to be distributed to qualified residents in 80 barangays here will have unique features to avoid over-issuance and ensure limited movement of people.
Feliciano has been designated to monitor compliance with the policies laid down by Environment Secretary Roy Cimatu, who was appointed by President Rodrigo Duterte to oversee government response to the rising coronavirus disease 2019 (Covid-19) cases here.
Mayor Edgardo Labella said the decision to replace the 250,000 passes ordered suspended by Interior and Local Government Secretary Eduardo Año was part of the solutions arrived at during a meeting of Cimatu with barangay officials.
"General Cimatu, together with General Feliciano, took that opportunity to apprise and remind our barangay officials, the barangay people, that we are at the forefront in this crucial fight against the invisible enemy. That they have the duty to perform and always be accountable," Labella said during a press conference on Friday.
The new quarantine passes will be printed in a piece of paper with a very big QR (quick response)-code and alphanumerical characters. Both the code and the alphanumerical characters will be unique to each holder.
"Once the holder passes the checkpoint, he or she will present the quarantine pass and the PNP (Philippine National Police) personnel will scan the QR code using his mobile phone. What will come out in the cellphone scanning the QR code will be the name, sitio, and barangay of the holder," said Lawyer Rey Gealon, Labella's spokesperson, in a briefing.
In case a holder presents the QR-coded quarantine pass to the wrong barangay, he will be apprehended for violating the mayor's stay at home order.
The new quarantine passes will be distributed using an odd and even scheme to avoid overcrowding.
Under the scheme, passes that carry odd last numbers will be allowed to go out on Mondays, Wednesdays, and Fridays, while those with zero and even numbers will be allowed on Tuesdays, Thursdays, and Saturdays.
The new passes can only be used from 6 a.m. to 8 p.m. in consonance with the city-wide curfew from 8 p.m. to 5 a.m. of the following day.
Authorized persons outside the residence and workers of essential establishments and offices are exempted from the restrictions for the new quarantine passes.
Gealon said policemen manning checkpoints will not hesitate to arrest and file charges against violators of ECQ guidelines set by the IATF and the city government.
Share it
Exclusive: Beyond the Covid-19 world's coverage