Brunei will not open borders soon: Minister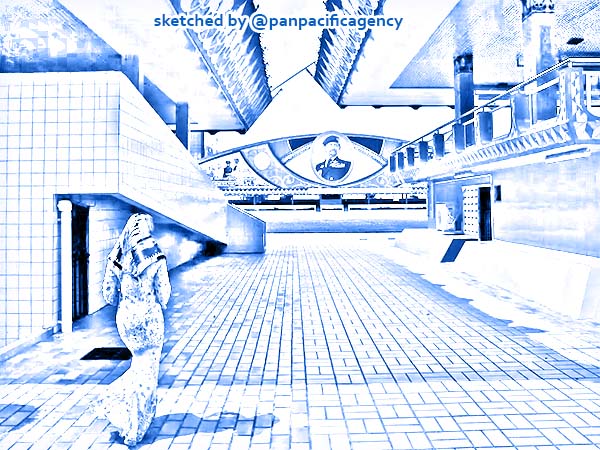 BRUNEI, Jun 14, 2020, Borneo Bulletin. The Sultanate will not be looking at opening borders with neighbouring countries any time soon as the country is not yet ready, and has not even begun negotiations with other countries on this matter, Minister at the Prime Minister's Office and Minister of Finance and Economy II Dato Seri Setia Dr Awang Haji Mohd Amin Liew bin Abdullah said, Borneo Bulletin reported.
He made these comments in relation to a recent article regarding the "green lane" or "green bubble" on the possibility of opening borders with the Sultanate's neighbouring countries which has raised concerns among the public.
The minister added that there may be a misconception or misunderstanding on the matter.
"There has not been any official discussion with the government of Malaysia or the government of Sarawak, and if we look at the newspapers, it was an unofficial statement and so far there have not been any official statement or official negotiations with neighbouring countries," Dato Seri Setia Dr Awang Haji Mohd Amin Liew said during a press conference at the Ministry of Health's Al-'Afiah Hall yesterday. "But even if we open our borders, this is a matter that will be taken very seriously."
Taking for instance the terms and regulations between Singapore and China on setting up of a "special lane", the minister said the regulations for people flying between the two countries on the special lane would require them to take a swab test prior to boarding the airplane, another swab test when they reach their destination and a set isolation period in a hotel once they land.
The minister said the special lane set up between Singapore and China is not for tourists but specifically for those who are carrying out business or on an official visit, making it a special arrangement.
Dato Seri Setia Dr Awang Haji Mohd Amin Liew said if Brunei were to open borders, the government will ensure that there will be sufficient precautions and developments in neighbouring countries first.
He said this will not apply only to Malaysia but also others in the future. "At this stage, we are not seriously discussing this issue," said the minister.
Addressing the Minister of Health's recent statement on the setting up of a committee in the country, the minister said the committee is set up to look at the possibility of opening the country's borders one day, the steps that need to be taken, to try to understand what other countries are doing and the steps they are taking, lessons that can be learnt from other countries, as well as understanding what the Sultanate's own requirements that need to be imposed.
"These are all early preparations and discussions within the government so that one day when COVID-19 eases we are better prepared," Dato Seri Setia Dr Awang Haji Mohd Amin Liew said.
Izah Azahari
Share it
Exclusive: Beyond the Covid-19 world's coverage