27,000 killed in drug war in Philippines is fiction: Foreign Affairs Secretary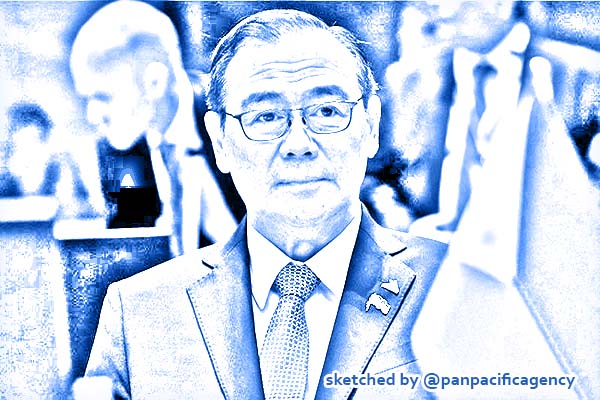 MANILA, May 28, 2019, PhilStar. Foreign Affairs Secretary Teodoro Locsin Jr. called the Commission on Human Rights (CHR)'s estimates that more than 27,000 have died in the Duterte administration's war on illegal drugs a fictional figure, reported the Philippine Star.
"Offing drug dealers even if not enough (27,000 is the fictional figure as of now peddled by Europeans on the drug trade payroll) still gets A for effort," Locsin tweeted.
"The drug problem is a people problem as in the equation: drug problem=drug dealers – subtract left, reduce right," he said.
CHR estimates that more than 27,000 have died in the drug war, a number that grows daily as killings extend from Metro Manila to other urban areas.
United Nations High Commissioner for Human Rights Michelle Bachelet said President Duterte's war on drugs is not a model for other countries to emulate.
In the Philippines, the UN human rights chief said several sources now estimate that up to 27,000 people may have been killed in the context of the campaign against illegal drugs since mid-2016.
Although the government has shown it would not carry out necessary investigations, Human Rights Watch said the International Criminal Court (ICC) could still investigate.
Human Rights Watch said: "Although the Philippines has officially withdrawn from the ICC, the court, which is conducting a preliminary examination into killings during the anti-drug campaign, can still investigate alleged crimes against humanity that occurred while newly elected senator Ronald dela Rosa was Philippine National Police chief, and any other crimes occurring in the future in the context of the same situation."
Locsin said in a tweet that the Holy Spirit is "one hundred percent in favor" of the Philippines' bloody war on drugs.
He was also reacting to a report about Ateneo de Davao requiring random drug test for students and employees when the new school year opens.
Share it
Exclusive: Beyond the Covid-19 world's coverage