Ministers to discuss on lifting restrictions in Brunei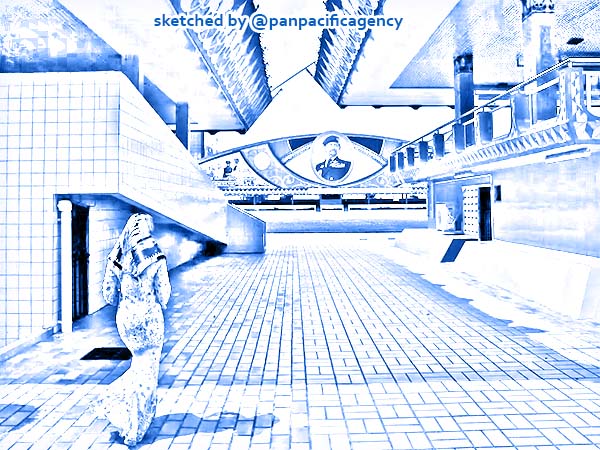 BANDAR SERI BEGAWAN, May 14, 2020, Borneo Bulletin. Minister at the Prime Minister's Office and Minister of Finance and Economy II Dato Seri Setia Dr Awang Haji Mohd Amin Liew bin Abdullah said which premises will be allowed to open first is being discussed by various ministers, Borneo Bulletin reported.
"It is a major decision that needs the involvement of most ministers," he said at a press conference at the Ministry of Health (MoH) building yesterday.
Dato Seri Setia Dr Awang Haji Mohd Amin Liew added that they will begin with premises which are deemed to be a lower risk, along with conditions which will be imposed on premises that are re-opened.
Giving an example of a restaurant being re-opened, he said, "If the seating capacity is 100, it will be limited to a certain percentage of that total capacity, on top of having to fulfil certain criteria, such as reporting on the conditions of the employees.
"Those who are sick will not be allowed to come to work on that day, and so on, to protect the public. That way, we can be prudent on one hand and monitor the situation on the other."
Minister of Health Dato Seri Setia Dr Haji Mohd Isham bin Haji Jaafar added that three major things need to be considered when some of the restrictions are lifted.
"The first is the country's ability to handle COVID-19; the second is its ability not to overlook other problems such as heart disease and cancer; and finally, its capacity to diagnose and carry out contact tracing," he said.
"Insya Allah, we have fulfilled most of the criteria. However, because of the recent cases, there is a bit of caution."
Dato Seri Setia Dr Haji Mohd Isham also disclosed that the government is currently strengthening the situation in the Belait District, in terms of the capacity at the Suri Seri Begawan Hospital, along with plans to open another flu centre in Seria.
"Insya Allah, we'll open the moment we feel it to be safe, as there are a number of countries showing a second wave with a low 'Ro' that is increasing and keeps creeping up," he said.
"We have a small population, and everyone is precious to us. We must look after everyone and we are ready for any eventuality."
He also highlighted the importance of having the BruHealth application in good working order before any restrictions are lifted.
Share it
Exclusive: Beyond the Covid-19 world's coverage