Mayon Volcano with umbrella clouds stuns netizens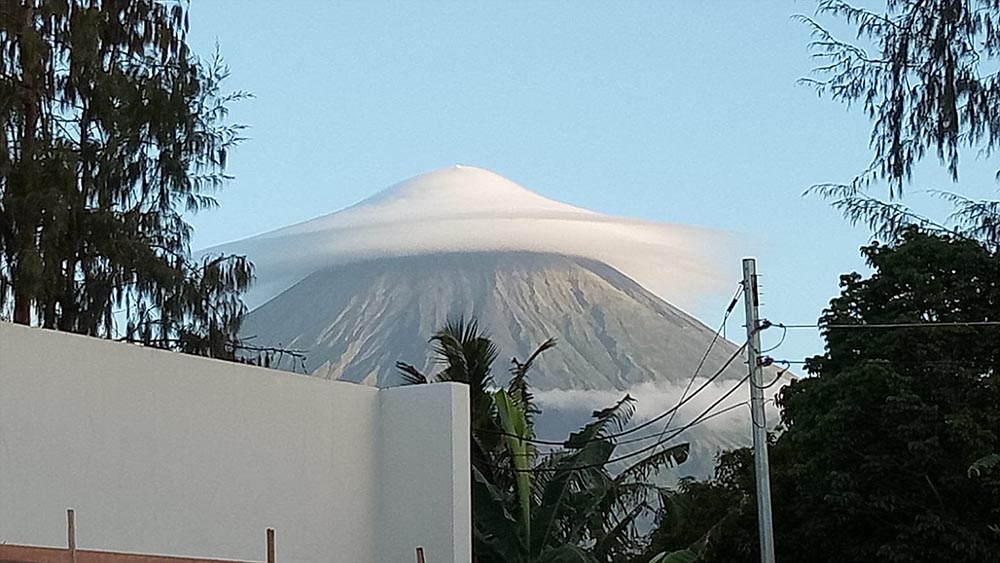 MANILA, May 3, 2019, PhilStar. Mayon Volcano is once again the talk of the town on social media after a Facebook user uploaded a photo of it being capped by clouds in an unusual umbrella-like formation, reported the Philippine Star.
Bicolano Noli Luna posted on his Facebook account the photo of the Mayon he captured on April 23 around 5:30 in the morning.
"Daragang Magayon, wearing her white umbrella- 5:30 am 4/23/2019," the Facebook user captioned the photo.
The photo now has over 32,000 reactions, 30,0000 shares and almost 2,000 comments.
Facebook users could not help but be amazed with the photo, taking note of the beauty of the active volcano in Albay.
"Amazing, it's unusual cloud formation," a Facebook user commented.
"Grabe ang ganda… really amazing," another user commented.
Meanwhile, other users are worried because they speculated that the cloud formation could be a bad omen.
"And ganda. pero sana naman hindi ito pahiwatig ng hindi maganda o walang kakambal na delobyo," commented by a Facebook user.
Reports said the cloud formation is just a type of cloud called Lenticular, a stationary cloud typically in perpendicular alignment to wind direction.
Share it
Exclusive: Beyond the Covid-19 world's coverage