Malaysia's tourism ministry eyeing Middle East, Central Asia, Indian tourists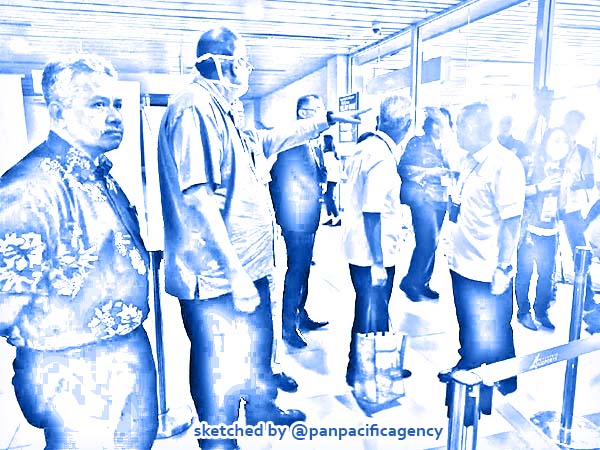 KOTA KINABALU, Feb 12, 2020, NST. The Tourism, Arts and Culture Ministry will continue to tap potential tourists from different regions amid setbacks posed by the Covid-19 outbreak, New Straits Times reported.
The ministry's secretary-general, Datuk Noor Zari Hamat said prior to the outbreak, the ministry had been eyeing markets from Europe and other Asean countries.
"The ministry is also discussing domestic tourism and looking at neighbouring countries.
"Last month, we attended the Asean Tourism Forum in Brunei. Part of our discussion revolved around intensifying the Asean market into Malaysia as 68 per cent (of arrivals) are from the Asean region," he said.
Noor Zari said Malaysia's cross-border neighbours would be part of the ministry's target in achieving 30 million tourists with RM100 billion in tourism receipts for this year.
He was speaking to reporters after attending an inspection of the Kota Kinabalu International Airport (KKIA) here today. Also present were Tourism Malaysia director-general Datuk Musa Yusof and KKIA senior manager Sunif Naiman.
Noor Zari said the ministry will also zero in on the Middle East, central Asia and India markets. He noted that collaborations with airlines will be crucial in tapping into the markets.
He said the Tourism Ministry will temporarily cease its promotional campaigns in China until April, although Malaysia recorded around three million Chinese tourists last year.
Meanwhile, he also commented on the three-day Pacific Asia Travel Association (PATA) programme, which begins in the Sabah capital today.
The programme, he said, would see foreign delegates and members of the media promote Malaysia, particularly Sabah, as a safe destination for tourists.
A townhall session among the tourism stakeholders and government authorities will also be held here today to provide a better insight into the industry.
Share it