Cambodia's anti-human trafficking efforts lauded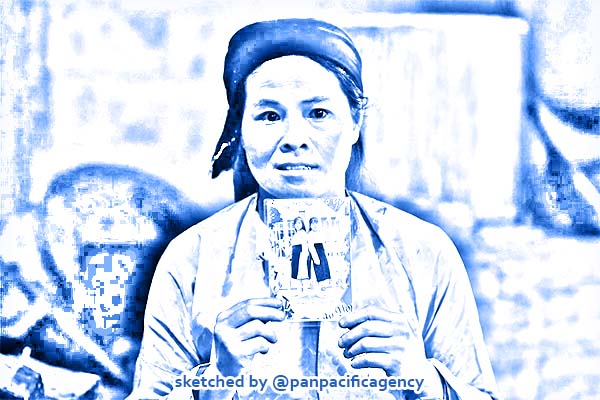 PHNOM PENH, Jan 26, 2021, The Phnom Penh Post/Asia News Network. The Cambodian government has made significant progress in combating human trafficking over the past year, according to US and Cambodian officials, as the kingdom prepares to receive results of a new evaluation from Washington, The Star reported.
Chou Bun Eng, Ministry of Interior secretary of state and permanent vice-chair of the National Committee for Counter Trafficking (NCCT), told The Post that she had met with US ambassador Patrick Murphy on Jan 22 to review the government's progress in combating human trafficking and discuss persistent challenges and solutions.
She noted that the Kingdom had exceeded previous recommendations made by the US and expressed hope that results of new evaluations would view the country more favourably.
"We have done more than what the US has recommended. We hope that our hard work will lead to better results than what we have achieved previously. We have tried very hard and have done just as the evaluators wanted.
"We do not yet know if our progress has met their requirements as they normally have their own conditions for scoring, " she said.
Cambodia was ranked as a second-tier country on the US Watch List each of the past two years. The US Department of State says such a ranking shows that the Cambodian government had not fully met minimum standards for the elimination of human trafficking.
Last year's report noted that the Cambodian government was making significant strides towards compliance.
These efforts included continuing to prosecute and convict traffickers, establishing a new five-year action plan to combat trafficking and developing and utilising new technologies for victim identification and data collection.
Bun Eng stated: "With regard to criminal justice, the courts have accelerated processes including sentencing. For law enforcement, despite Covid-19, investigations continue.
"We also continue to repatriate victims who have suffered from job losses and associated hardships including having been arrested and fined. We have done a lot of work."
She explained that the US issued recommendations for the Cambodian government to implement actions on 17 points comprising five priorities, and the government has made efforts to progress beyond those areas.
"We are also learning what is most important to the US side. Through our discussions, I think we understand each other well. The ambassador expressed understanding of the problems we face and the actions the government has taken. Still, he does not dare to make any claims [regarding results] because the evaluator is in Washington, " Bun Eng said.
Participants agreed that Cambodia made strong efforts and progress to curb human trafficking last year, despite the focus of the national agenda shifting to Covid-19, the return of more than 100,000 migrant workers who have lost their jobs and income abroad, some of whom with Covid-19 infections.
The ministries have also sought to enact measures to deter instances of migration which might be vulnerable to trafficking, she said.
On Jan 25, the National Police released information about Bun Eng and Murphy's meeting, quoting the US ambassador as saying he was pleased to get to know more about Cambodia's efforts and engage in discussions reflecting on the process of combating trafficking.
US embassy spokesman Chad Roedemeier said embassy officials regularly meet with Cambodian authorities and civil society groups to discuss how they can work together to combat the scourge of human trafficking.
"Human trafficking affects people in every country on earth, and the US is working with Cambodia to prosecute traffickers, protect victims and prevent human trafficking crimes.
"Through USAID, for over 10 years, the US has supported the [Cambodian] government and civil society efforts to tackle the root causes of trafficking, support victims and raise awareness, " he said.
Share it
Exclusive: Beyond the Covid-19 world's coverage