Tourist police to begin service in Russia's Vladivostok on Feb. 1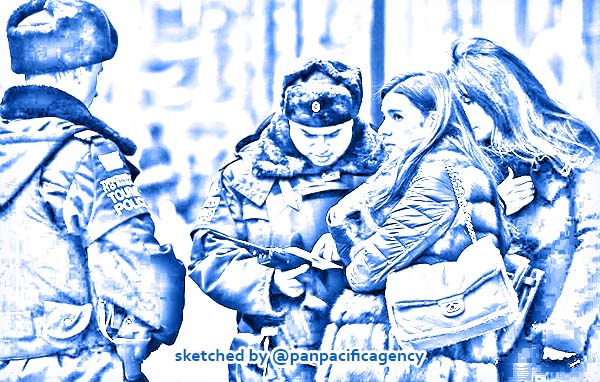 VLADIVOSTOK, Jan 14, 2020, TASS. The Russian Ministry of Internal Affairs' regional office in the Primorsky Region announced a recruitment drive for its tourist police force, which will begin operating in Vladivostok on February 1, the office's website says, TASS reported.
In recent years, the Primorsky Region has become the Russian Far East's leader in terms of both domestic and foreign tourists, making up 73% of the entire Far Eastern tourism flow. In 2019, some 780,000 foreign tourists visited the region (an increase of 20%), marking the region's highest in the last 10 years.
"The Primorsky Region Police Office is recruiting for its specialized squad of tourist police, tasked with ensuring the safety of Russia's guests and providing assistance to tourists. […] The tourist flow keeps increasing, which prompted the creation of this specialized tourist police squad in Vladivostok from February 1, 2020," the website reads.
Tourist police officers stand out from regular policemen thanks to their armbands with inscriptions in Russian and English. The applicants are expected to know foreign languages – Japanese, Chinese and Korean – have no criminal history, no severe illnesses and have completed obligatory military service.
The officers will be tasked with ensuring comfort and security of foreign citizens, patrol pedestrian areas, consult tourists and swiftly respond to any breaches of the law.
Vladivostok has seen its share of tourists that have wound up in emergencies. In June 2018, a South Korean tourist fell off an observation point during a photoshoot. She was rushed to a local hospital. In July 2019, two tourists were hit by a car on a sidewalk next to a pedestrian crossing. They were provided with medical assistance.
Share it
Exclusive: Beyond the Covid-19 world's coverage