S. Korea's National Assembly speaker begins Vietnam visit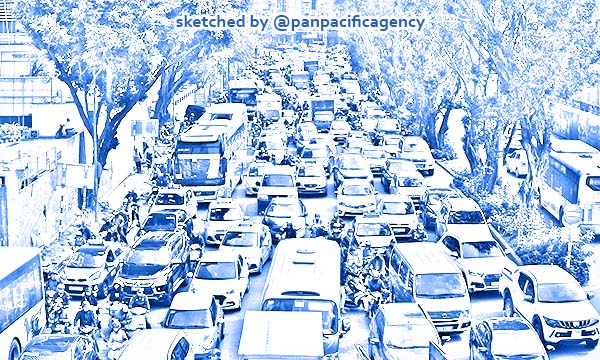 HANOI, Nov 1, 2020, VNS. Speaker of the National Assembly of the Republic of Korea (RoK) Park Byeong-seug and his wife have begun an official visit to Việt Nam from October 31 to November 4, Vietnam News reported.
The visit is being made at the invitation of Chairwoman of the National Assembly Nguyễn Thị Kim Ngân.
The speaker is accompanied by members of the National Assembly Jun Hye-sook, Suh Jung-sook, Bae Jin-gyo and Park Sang-hyuk, and Korean Ambassador to Việt Nam Park Noh-wan.
He visited northern Ninh Bình Province on Sunday and had a working session with local authorities.
Park congratulated Việt Nam for successfully putting the COVID-19 under control in parallel with the achievement of positive economic growth.
He said he hoped Ninh Bình would get more attention from the RoK in future. Total investment capital from the RoK in the province has amounted to more than US$320 million among more than $70 billion worth of Korean investment capital in Việt Nam.
In 2019, 4.3 million Korean tourists visited Việt Nam with a large number of them visiting Ninh Bình, he said.
Việt Nam-RoK relations have developed comprehensively and pragmatically on the basis of political trust between the two countries' high-ranking leaders, similarities in history and culture, mutual economic assistance, and people-to-people exchange.
After their relationship was upgraded to a strategic co-operative partnership in 2009, the two countries have become important partners, with strongly developing ties in economy-trade-investment and labour, and development co-operation.
Collaboration in culture and education and people-to-people exchange has expanded in both quantity and quality, serving as an important foundation for the two countries' people to enhance their mutual understanding.
Notably, the Việt Nam-RoK and RoK-Việt Nam friendship parliamentarians' groups have served as a bridge to connect the legislatures and peoples of the two nations.
Share it
Exclusive: Beyond the Covid-19 world's coverage