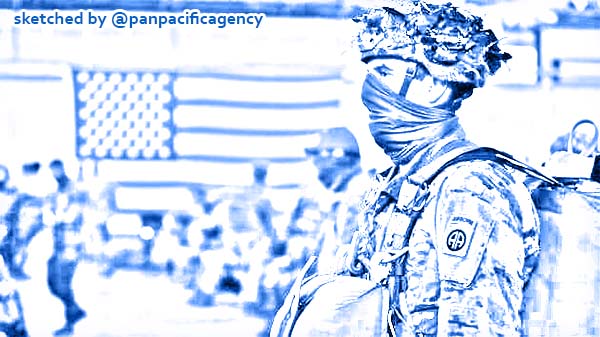 TOKYO, Dec 21, 2021, Kyodo. Japan's government said Tuesday it will increase its financial support for U.S. forces stationed in the country to 1.05 trillion yen ($9.2 billion) in five years starting in fiscal 2022, up 75 billion yen from the previous deal, Kyodo News Agency reported.
Raising the sum from the total of 980.1 billion yen for the five years through fiscal 2020 that ended in March, Japan's latest deal with the United States means that Tokyo's so-called host nation support will average out at 211 billion yen per year.
The Japan Ground Self-Defense Force and the U.S. Marine Corps conduct joint exercise at Ojojihara maneuver area in Miyagi Prefecture, northeastern Japan, on Dec. 8, 2021. (Kyodo) ==Kyodo
The increase will be used to beef up cooperation under their long-standing security alliance, amid China's growing military clout.
The negotiations over the cost sharing started following former U.S. President Donald Trump's request that Japan should pay and do more for American forces.
Japan's additional spending will help the two countries procure a cutting-edge system to be used for their joint defense exercises and improve military facilities in U.S. bases.
Share it
Exclusive: Beyond the Covid-19 world's coverage