One dead after vessel capsizes in North Jakarta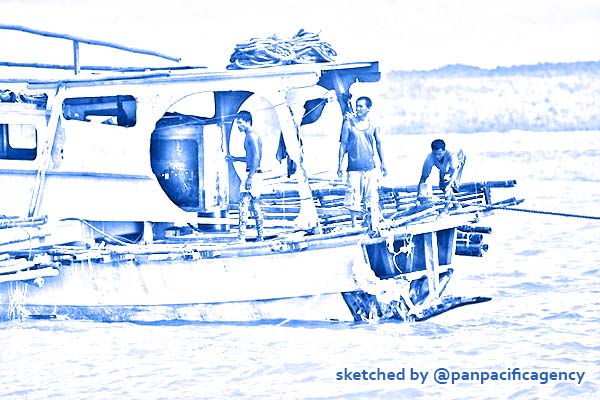 JAKARTA, Nov 8, 2020, The Jakarta Post. A crew member aboard the KM Mina Rejeki was found dead near the vessel's cargo hold on Saturday. The ship had capsized the day before after colliding with wreckage at the entrance of Muara Angke Port in North Jakarta, The Jakarta Post reported.
The man was identified as Minal Aidin, 50, one of 14 crew members aboard the vessel at the time of the collision. Authorities believe he died after being hit by shifting cargo inside the hold. Jakarta Police water and air police unit (Polairud) director Sr. Comr. Edfrie R. Maith said the man died because he failed to escape the ship after it struck the wreckage.
"Thirteen crew members jumped off of the ship right as it was about to sink. However, he was stuck inside the ship, and he was unable to save himself because he was hit by the loads in the cargo hold," Edfrie said on Saturday, as quoted by kompas.com.
The vessel was bound for the nearby Muara Baru Port for docking. The crew members who managed to escape called for help from others at the port. The victim's body has been taken to Cipto Mangunkusumo Hospital in Central Jakarta to be returned to his family.
Share it
Exclusive: Beyond the Covid-19 world's coverage