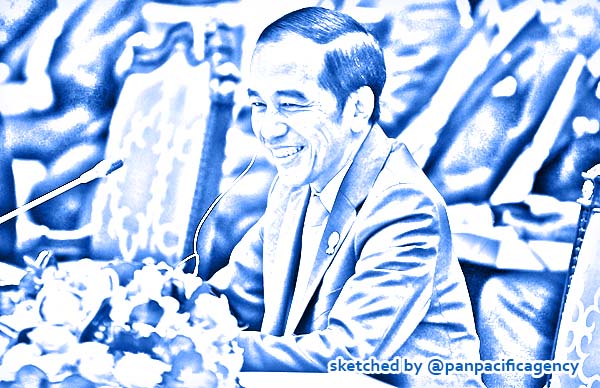 BOGOR, Sep 21, 2019, ANTARA. President Joko Widodo (Jokowi) discussed ways to strengthen bilateral economic cooperation with Chinese President Xi Jinping's Foreign Relation Advisor Song Tao at the Bogor Presidential Palace here on Friday. "The president is upbeat about Chinese imports of CPO and other commodities, including fruits and aquatic products, being raised," Deputy Foreign Minister A. M. Fachir remarked after accompanying President Jokowi at the meeting, reported the ANTARA.
Fachir noted that Jokowi and Tao were on the same page regarding deepening bilateral multi-sectoral cooperation. The president has also urged China to step up investment in export-oriented sectors.
"The president is optimistic that bilateral cooperation in trade would reduce the impact of the Indonesian trade deficit with China," he stated.
Tao and President Jokowi held an around hour-long meeting at the Bogor Palace that started at 10:30 a.m. local time.
During the meeting, Jokowi was accompanied by Minister/State Secretary Pratikno and Fachir, while Tao was accompanied by Chinese Ambassador Xiao Qian.
Tao expressed hope that Indonesia would clock better economic growth and progress during President Jokowi's second term.
He also commended the progress achieved by Indonesia in infrastructure development, such as the Trans Java toll road and construction of power plants.
Share it
Exclusive: Beyond the Covid-19 world's coverage