Indonesia's leader Jokowi streamlines flood response as death toll rises to 67 in Jakarta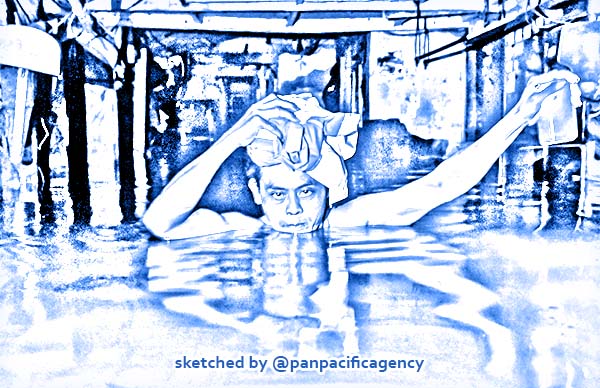 JAKARTA, Jan 7, 2020, Jakarta Globe. President Joko "Jokowi" Widodo on Monday ordered government ministries and institutions to work together in close coordination to handle the aftermath of the floods that have decimated many areas in the Jakarta metropolitan area and some in Banten and South Kalimantan, as the death toll from Jakarta's New Year's Day floods rose to 67 with one person still unaccounted for, Jakarta Globe reported.
Torrential rains caused floods and landslides not only in Jakarta and its satellite cities Bogor, Depok, Tangerang and Bekasi but also in Lebak, Banten, and in Cempaka, a subdistrict of Banjarbaru in South Kalimantan.
"I have ordered the Health Ministry, the Social Affairs Ministry and the State-Owned Enterprises Ministry, together with the TNI [the military], the National Police, Basarnas [the National Search and Rescue Agency] and BNPB [the National Disaster Mitigation Agency] to send teams to areas affected [by floods and landslides] as soon as possible," Jokowi tweeted on Monday.
On Sunday, the president attempted to travel to Sukajaya in Bogor, West Java, an area that was isolated by landslides, in a helicopter, but a spell of bad weather prevented the craft from landing.
Jokowi had also made an unexpected visit to the Pluit reservoir in West Jakarta on Friday. The president said he was there to ensure all the pumps at the site were working at maximum capacity to move water from the Ciliwung River and the city's overworked drainage system.
On Monday, the death toll from the catastrophic New Year's Day floods and landslides rose to 67, including five bodies that were recently recovered in Tangerang, according to BNPB spokesman Agus Wibowo.
Floodwater still has not receded in some areas in Bekasi, Bogor and West Jakarta, with water levels recorded at anywhere between 20 and 150 centimeters. At some spots, the water has turned into thick, immovable mud.
"According to our data, a total of 36,419 people have been displaced from their homes," Agus said. Most of them have taken refuge at 128 evacuation shelters spread all over the Jakarta metropolitan area.
No information is currently available on the number of casualties from the flood in South Kalimantan, but one resident in Lebak, Banten, is reported missing.
Weather Modification
The Meteorology, Climatology and Geophysics Agency (BMKG) last week had warned of potential heavy rains from Jan. 11 to 15.
The Technology Assessment and Application Agency (BPPT) and the BNPB on Monday sprayed 6,400 kilograms of sodium chloride (NaCl) into the sky as part of a weather modification operation.
Their aim was to shift the direction of heavy clouds that had been hanging over Jakarta and move the expected tropical downpour to less populated areas, according to Agus.
"Our team reported on Monday that we managed to move the rains to water reservoirs in the northwest and southwest of Jakarta," Agus said.
Weather modifying technology has been used since Jan. 3 to prevent more floods in Jakarta and surrounding cities. At least 25,600 kilograms of sodium chloride has been used up by Monday.
Air Drop
The Indonesian Red Cross (PMI) on Monday used a helicopter to deliver supplies to flood and landslide victims in Sukajaya near Bogor, West Java, since land access to the area had been closed off.
The PMI also dropped supplies by air to Lebak, Banten, another area that was badly affected by floods and landslides.
Former vice president Jusuf Kalla, now the chairman of the PMI, on Monday ordered all-terrain vehicles and helicopters to be used in evacuating victims and delivering supplies in hard-to-reach areas in Bogor and Lebak.
Apart from delivering food and medicines, the PMI will also send rubber dinghies to flooded areas.
Share it
Exclusive: Beyond the Covid-19 world's coverage