Bangladesh's biggest international trade fair to be held at new Chinese-built venue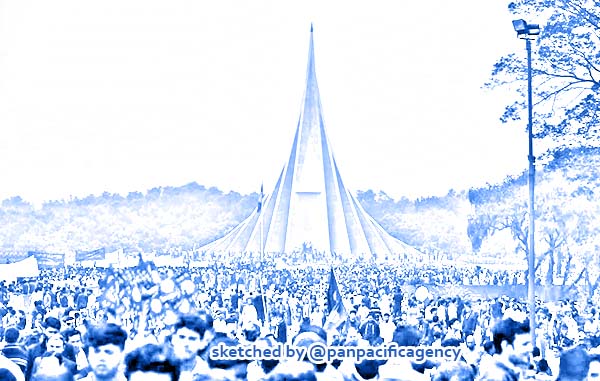 DHAKA, Jan 9, 2021, Xinhua. The 26th version of the Dhaka International Trade Fair (DITF), the biggest annual event in Bangladesh, is set to kick off in March at a mega Chinese-built new permanent venue, officials have said, Xinhua reported.
The trade fair was pushed off to March from January due to the COVID-19 pandemic. It will be held at the Bangladesh-China Friendship Exhibition Center at Purbachal on the outskirts of capital Dhaka.
Previously it has been held at the west side of Bangabandhu International Conference Center (BICC), also known as Bangladesh-China Friendship Conference Center in Dhaka.
Bangladesh's Export Promotion Bureau (EPB) under the country's Ministry of Commerce has been organizing the month-long annual fair since 1995.
Md Iftikher Ahmed Chowdhury, EPB secretary, told journalists recently that steps are underway to arrange the fair, to be kicked off on March 17 to coincide with the birthday of Bangladesh's Founding father Bangabandhu Sheikh Mujibur Rahman. The fair will be month-long as usual, he added.
Officials said hundreds of local organizations and scores of those from foreign countries and regions are expected to take part in the fair this year.
Like previous years, the exhibition will showcase a wide range of local and foreign products, including machinery, equipment and materials for agriculture and gardening, carpet, chemical and allied products, cosmetics, dairy products and electronic items in the new venue.
Despite the impact of COVID-19 in Bangladesh, officials said the new exhibition center, built by China State Construction Engineering Corporation, has been completed and a formal handover ceremony will be held soon.
The main body of the exhibition center is the red ceramic panel exterior curtain wall, and its aluminum gray wavy roof symbolizes the friendship between China and Bangladesh.
Share it
Exclusive: Beyond the Covid-19 world's coverage