Joe Biden elected US president, Trump campaign says race 'far from over': CNN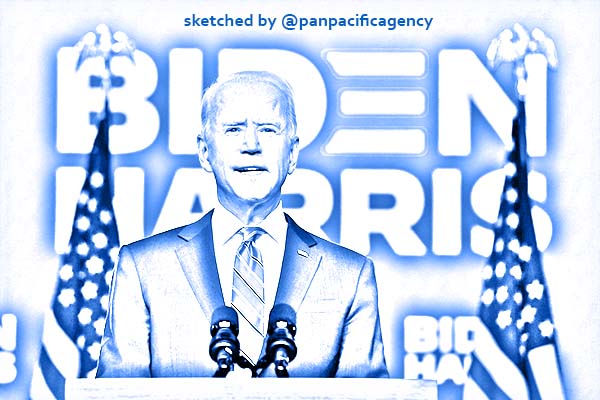 WASHINGTON D.C., Nov 7, 2020, CNN. After days of waiting, CNN's Wolf Blitzer called the presidential race for Joe Biden at 11:24 a.m. ET, CNN reported.
"After four long tense days, we've reached a historic moment in this election. We can now project the winner of the presidential race. CNN projects Joseph R. Biden Jr. is elected the 46th president of the United States, winning the White House and denying President Trump a second term," Blitzer said. "We're able to make this projection because CNN projects Biden wins Pennsylvania."
Blitzer added: "The former vice president, in his third run for the highest office, pulling off a rare defeat of the sitting commander in chief. With this victory, Kamala Harris is set to become the first woman and the first person of color to be the vice president. Again, CNN projects Joe Biden will become the 46th president of the United States. Jake, he is now president elect Joe Biden."
President-elect Joe Biden has issued a statement, saying he is "honored and humbled by the trust the American people have placed" in him and Vice President-elect Kamala Harris.
"With the campaign over, it's time to put the anger and the harsh rhetoric behind us and come together as a nation," the statement added.
Moments after networks, including CNN, called the presidential race for Joe Biden, President Trump said in a statement from his campaign that Biden is "rushing to falsely pose as the winner," and call the race "far from over."
The statement says the campaign's legal battle will begin Monday:
"Beginning Monday, our campaign will start prosecuting our case in court to ensure election laws are fully upheld and the rightful winner is seated."
"I will not rest until the American People have the honest vote count they deserve and that Democracy demands," Trump says in the statement.
Trump is currently at his Virginia golf course.
Share it
Exclusive: Beyond the Covid-19 world's coverage